Workers' Compensation And Pre-Existing Conditions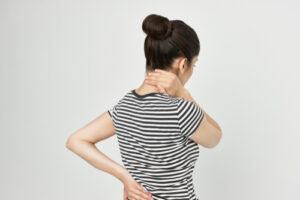 There are very few people who are injured who do not have some manner of preexisting condition. If someone's injury occurs on the job, however, a preexisting condition can pose a genuine problem both for the employee and the employer in terms of assessing how much of the injury is compensable. If this has happened to you, it is important to be as exact as possible in trying to determine the extent of your injury that you can lawfully seek compensation for, as failure to do so may lead to you not receiving anything at all.
Separating Causes Is Key
Florida's workers' compensation law requires that the accident for which someone seeks compensation must have been unintentional, and it must be at least 51 percent of the cause of any resulting injuries. This is referred to as the "major contributing cause," and this is the metric used with preexisting conditions as well. While it can be difficult to arrive at an exact number, workers' compensation insurers will want as close an estimate as possible of your injury so as to accurately assess how much of your pain and discomfort was already there due to your preexisting condition.
Unfortunately, many insurers in this day and age have fallen into a pattern of simply denying claims when they see that a preexisting condition was already present, whether it was the major contributing cause or not. The term "preexisting condition" also often has a different definition in insurance or industry terms than it does to the legal profession, and sometimes these misunderstandings cause denials. These types of occasions are when an attorney can be handy, as blanket denials are almost always able to be overturned by someone who understands the law properly.
Compensable Injuries Specified Narrowly
Under Florida law, in order to receive workers' compensation, you must be able to prove that you suffered a "compensable work injury" or "occupational disease." It is important to keep in mind that "occupational disease" in particular does not mean what those words are taken to mean in layman's terms. An occupational disease may be a preexisting condition for legal purposes; it is defined as a disease or condition caused by exposure to activities and substances that the person only encounters on the job. Nowhere in the definition does it exclude mental illness or repetitive stress injuries (two of the most common preexisting conditions) – Florida only recently passed legislation adding mental illness and trauma to its workers' compensation protections, but it is still there, and the law specifies that the mental illness may not be preexisting (the same as with any physical issue)..
If you file and are denied, it is important to fight, with all the information you may have at your disposal. Medical records and/or expert testimony can be particularly invaluable here, as any proof or documentation of your previous condition can help cement the truth about the extent of your preexisting condition. In addition, they may help to bolster or refute the results of an independent medical exam (IME), where an "independent" doctor (usually paid by the insurer) evaluates you. As the old saying goes, knowledge is definitely power.
Call An Orlando Workers' Compensation Attorney
It can be frightening to be injured and have no idea if you will be properly compensated. Our Orlando workers' compensation attorneys at the Hornsby Law Group will work hard to ensure that you receive the compensation you deserve for your injury on the job. If you need help in your case, or if you have questions, call our office today to schedule a consultation.
Resources:
leg.state.fl.us/statutes/index.cfm?App_mode=Display_Statute&URL=0400-0499/0440/Sections/0440.09.html
leg.state.fl.us/statutes/index.cfm?App_mode=Display_Statute&URL=0400-0499/0440/Sections/0440.093.html