Workers' Compensation In Florida's Construction Industry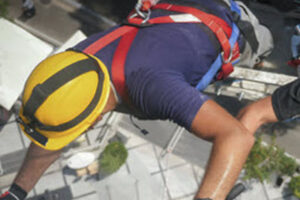 Data from the Florida Occupational Health & Safety Program (OHSP) show that in a four year period, the construction industry had the highest number of fatalities compared to the other industries in the state. Due to the high-stakes nature and perpetual turnover of workers, construction has a reputation as one of the most hazardous industries in Florida, and as such, the issue of workers' compensation is an important one for both employers and employees. If you have been injured in a Florida construction accident, your path to compensation will be slightly different than that of workers in other industries, but it is still possible to receive it.
Everyone Must Be Covered
For industries other than construction or agriculture, Florida law requires employers with 4 or more employees, including the owner or corporate officers, to carry workers' compensation coverage. Because of the higher degree of danger in construction, however, the state mandates coverage for construction employees with 1 or more employees – essentially, any construction business that is not a self-employment venture.
Something for construction employers to keep in mind is that subcontractors must have the required coverage as well, and they must have it before they begin any work on a project. If they do not, the employees come under the aegis of the contractor (the main employer) for the purposes of insurance. What this means is that the contractor would then be on the proverbial hook for any injuries – creating a strong incentive for contractors to demand their subcontractors be covered in the first place.
Questions Of Who Is Responsible
If you are injured on the job while working in the construction industry, you must report the injury as soon as possible, as you would in any other industry. Much of the actual process of reporting an injury and having it treated will be the same as it would outside of the construction industry, but the interplay between contractor, subcontractor and employer can sometimes cloud the issue of who should be responsible for covering your injury.
In addition to the question of whose coverage should pay your medical bills, sometimes the issue will be whether or not you qualify as an employee. Construction workers may be standard employees, they may be seasonal workers (who receive different benefits), they may be subcontractors, or they may be independent contractors. Independent contractors do qualify as employees under Florida law, but very often, construction employers are unaware of this, especially if they have not done business in Florida before.
Contact An Orlando Workers' Compensation Attorney
Construction work can be difficult and exhausting at the best of times; if you are injured on the job, it may feel too overwhelming to try and get your injury covered. Do not give up; the Orlando workers' compensation attorneys from the Hornsby Law Group can try and answer your questions and ensure you have the best chance to get the coverage you deserve. Contact our offices today via our website, or on the phone at (407) 499-8887, for a free consultation.
Sources:
flsenate.gov/Laws/Statutes/1998/440.02
floridahealth.gov/environmental-health/occupational-health-surveillance/_documents/fatal-falls.pdf