Florida Bicycle Accidents Can Be Deadly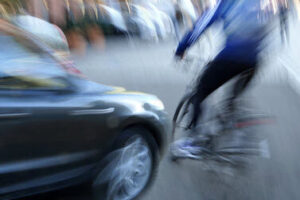 Florida's beautiful weather for most of the year means that pedestrians (those on foot, bicyclists, and any other person getting around via non-motorized transport) are almost always on the roads. However, for a variety of reasons, Florida car and truck drivers are less than vigilant about sharing the road with pedestrians. If you have been injured in a bicycle accident, you have the right to try and seek compensation for what you have been through.
High Numbers Of Bicyclist Injuries & Fatalities
In 2020, almost 6,000 bicycle-involved crashes occurred in Florida, with approximately 5700 injuries and fatalities logged. This is one of the highest totals in the nation, and a disproportionately high total given the small number of bicycles on the road compared to motor vehicles. The odds are significantly higher that a bicyclist will be injured in an accident than a driver or passenger in an automobile – as one might imagine, a bicycle with a weight in double-digits is no match for a vehicle that weighs one or two tons.
All of the most common causes of bicycle accidents (with rare exceptions) can be tied back to the negligence of automobile drivers – for example, speeding or aggressive driving, failure to adequately check surroundings, or using alcohol or other substances while behind the wheel. The National Highway Traffic Safety Association (NHTSA) estimates that just over one-third of bicycle crashes involve alcohol use on the part of either the auto driver, the bicyclist, or both.
Can I File Suit?
If you have been involved in a bicycle accident in Florida, you may wonder if you can even file suit against a negligent driver, given Florida's no-fault auto insurance system. The majority of auto accidents in Florida are handled not by filing suit, but by filing claims under the personal injury protection (PIP) insurance coverage that all Florida drivers are required to carry. PIP policies cover the policyholder, rather than the vehicle named in the policy – in other words, you can file a claim with your PIP insurer even if you are not in your vehicle at the time of the accident.
If your injuries are severe – namely, if you have sustained a "significant and permanent" injury – Florida law does lift the tort immunity, allowing you to file suit against the negligent defendant in court. If this happens, be aware that you may be held partially responsible for your own injuries, depending on the case – but this does not bar recovery; it merely lowers the amount you can recover if the case goes in your favor.
Call An Orlando Bicycle Accident Attorney
Bicycle accidents can be so severe that if someone manages to survive a crash, their injuries can be life-changing. If you have been involved in an accident, calling an Orlando personal injury attorney can help you determine how best to proceed. The Hornsby Law Group has handled many of these cases, and is happy to try and assist you with yours. Contact our offices today for a free consultation.
Source:
flhsmv.gov/traffic-crash-reports/crash-dashboard/