Seeking Compensation For Your Florida Back Injury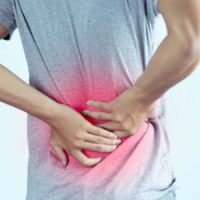 One of the most common types of injuries in a negligence case is an injury to someone's back or spine. There are many different ways in which a back injury can happen, and very often, the injury can be traced to the actions of another person – for example, in a car crash or a slip-and-fall accident. If this has happened to you, know that you may be able to bring suit for money damages, depending on the specific facts of your case.
Can Be Minor Or Major
Data from the Bureau of Labor Statistics states that over 1 million U.S. workers suffer a back injury each year, and approximately 1 of every 5 workplace injuries or illnesses are related to the back or spine. Outside the workplace, back injuries happen most often in auto accidents, but some of the other most common causes include blunt force trauma (such as falls or violent crime).
Neck and back injuries can run the gamut from minor to debilitating; mere inches may mean someone sustains minor whiplash instead of a long-lasting spinal injury. Minor injuries in a Florida auto accident must be handled by making a claim under your personal injury protection (PIP) insurance, but if your injuries are more severe, you have the right to file suit in court against the person whose negligence allegedly caused them.
Should I File Suit?
If you have sustained a back or spine injury and you believe that it happened as a result of another person's negligence, it is important to keep in mind that you must act fast. Florida's statute of limitations for personal injury cases is four years (usually from the date of the accident) – but this goes by much faster than the average person might think, particularly in cases where notice must be given to the potential defendant.
That said, it is generally in your best interest to try and file suit if your injuries are severe. If you are successful in your suit, you may be entitled to not only the amount of your medical bills, but also lost wages/income, pain and suffering, and rehabilitation expenses like medical devices or specialized therapy. Back injuries can leave someone disabled for life; if they happen due to another person's negligence, it is reasonable to try and hold that person accountable.
Contact A Winter Park Back Injury Attorney
Sustaining an injury to your back or spine can be frightening, even if it may not have long-lasting implications. A Winter Park personal injury attorney from the Hornsby Law Group can help to answer your questions about the legal process, and help you determine whether you have a case against the person who allegedly caused your injury. Contact our office today for a free consultation.
Source:
essr.umd.edu/about/occupational-safety-health/ergonomics/back-injuries-fact-sheet