Do I Get Workers' Compensation When I Have Two Jobs?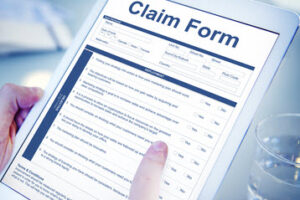 With companies seeking to consolidate, more and more people are being forced to work multiple jobs in order to make ends meet. However, there are multiple potential issues with this, not least of all that workers' compensation cases can become very complex. If you have been injured on the job, it can be a problem not only because you will now need recovery time and money to pay your bills, but you will also often be prevented from working at your second job as well as your first.
Your Average Weekly Wage
The amount of an employee's workers' compensation benefits is determined almost exclusively by calculating their Average Weekly Wage (AWW) and then finding the benefit amount – in Florida, maximum Temporary Total Disability benefits will total 66 ⅔ percent of an employee's AWW. The major question in dealing with AWW calculation is whether or not your concurrent or second job should be included in the amount of your wages – if it is 'covered employment,' it will be; if not, it will not be.
This may not sound like a potential problem, but it can be quite serious. Most people only work two jobs because they have no choice – they need to support children, or they have long-term bills that need prompt payment. If someone cannot work at all, but is only being compensated for lost wages from one job, it may place them in a precarious financial situation through absolutely no fault of their own.
Is Your Second Job "Covered" Employment?
The major question that any worker will ask if they have two jobs is whether or not their second job constitutes "covered" employment (that is, covered by workers' compensation) – this is because if your second job is not "covered employment," it will not be factored into the computation of your AWW. Most jobs are 'covered,' with the exceptions being businesses and sole proprietorship that are not required under law to hold workers' compensation insurance.
If your second job is deemed to be not covered, there is one small silver lining that may help your financial issues. Any money you are paid from them will not be held against you in offsetting disability benefits – in other words, while normally you would receive less money from workers' compensation if you were still working, any income from coherent employment is simply not factored in by the state, so you could conceivably get your full disability benefits as well as your paycheck from your second job.
Contact A Winter Park Workers' Compensation Lawyer
Because there are so many questions involved in workers' compensation cases, even without the issue of concurrent employment, it is a good idea to enlist a Winter Park workers' compensation attorney as soon as possible, before your case gets too far along. The dedicated attorneys at the Hornsby Law Group will fight to ensure that your claim is processed as it should be, and will work hard to get you the benefits you need. Contact our office today for a free consultation.
Resource:
myfloridacfo.com/Division/wc/employee/benefits.htm
https://www.hornsbylawgroup.com/disability-rating-and-workers-compensation/