Workers With Multiple Jobs Seeking Compensation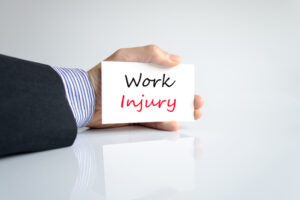 In this day and age, particularly in this economy, many people are working two or more jobs, just to make ends meet. However, if you are injured while performing one of the jobs, it can be a real concern as to whether your workers' compensation payments will be able to make up for both salaries, instead of just one. Consulting an attorney can be helpful in getting some answers.
How To Keep The Lights On?
Normally, when an employee is injured on the job, they advise their employer of the fact and then workers' compensation payments are approved after the appropriate medical exam (assuming their employer's insurer approves the claim). Workers' compensation is generally intended to cover medical bills and other expenses, but also often replaces lost wages, in whole or in part. However, when an employee has two jobs, this can lead to an issue, because the injured worker cannot attend either job, but may still need the salary they make from it.
In order to determine how much one can receive in workers' compensation, Florida relies on a measurement referred to as average weekly wage (AWW). It is a rough measure of your average earnings per week in the 13 weeks prior to your accident, which then translates into your weekly payment. State law does allow using the earnings from both jobs in calculating AWW, as long as the second job is "covered" employment (that is, employment where the employer could be required to provide workers' compensation coverage), which can be of great help in offsetting any expenses.
If You Are Denied
Sometimes, a workers' compensation insurer will deny an injured person's claim, for a variety fo reasons – either because of missing information, or simply because they believe that your injury either did not happen on the job, or was not serious enough to warrant compensation payments. Sometimes, this can happen if information about your concurrent employment is left off the documents. If this does happen, filing a Petition for Benefits (PfB) is your next step. A PfB is filed with the Offices of the Judges of Compensation Claims (OJCC), who will review your case and schedule a hearing.
At this stage, it is crucial that you have all the information on both of your jobs, and have submitted it appropriately – failure to provide all the relevant information about both of your employers may mean that the OJCC does not take both into account when determining if compensation is appropriate. The stakes are high for a workers' compensation appeal, and having an attorney on your side who understands is crucial to your chances of success.
Call An Orlando Workers' Compensation Lawyer
If you are one of those who need to work more than one job to make ends meet, you should not be deprived of your salary from one job if you are injured at the other. The Orlando workers' compensation attorneys at the Hornsby Law Group understand that times are tough for many, and will work hard to make sure that every proverbial I is dotted and T is crossed to give you the best chance at receiving the compensation you are due if you are injured on the job. Contact our offices for a free consultation today.
Resource:
leg.state.fl.us/statutes/index.cfm?App_mode=Display_Statute&URL=0400-0499/0440/Sections/0440.14.html
https://www.hornsbylawgroup.com/do-i-get-workers-compensation-as-a-temp/