Do I Get My Job Back After Workers' Comp Leave?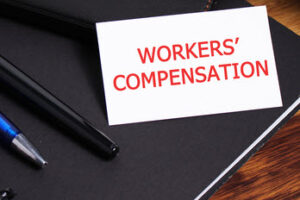 If you are seriously injured on the job, you will generally be entitled to workers' compensation leave in order to recover. However, it is sadly not uncommon for an employer to terminate an employee who is injured, ostensibly to save money. If an employee is terminated while out on workers' compensation leave, they will very often want to seek redress. Unfortunately, Florida law makes that somewhat difficult to do, especially without an attorney on your side.
The Answer Is Usually No
The most important thing to keep in mind is that as of this writing, Florida law does not have any provision that requires that an employer hold an injured employee's job open for them. As long as an employee is terminated for actual economic reasons – that is, if the employer can show that it would be a reasonable move for a business in the same situation to make – the law allows it, regardless of the predicament in which it might leave the injured employee.
That said, potential malice creates an entirely different situation. If an employer terminates an injured employee because they filed for workers' compensation, or because the employee is a 'troublemaker' or otherwise a problem for the employer, then the employee might have a case for wrongful termination under the relevant Florida law. While an employer can let an injured employee go if there is a reason for it that is acceptable to a rational business owner, anything unethical or malicious is automatically excluded from that category.
Wage Loss Benefits
It is true that Florida law does not require an employer to hold your job open for you while you are out on workers' compensation leave. However, if they do decide to terminate you while you are still on leave, this does generally put them on the proverbial hook for your wage loss benefits. If you are "out on workers' comp leave," it means that you have officially been classified as being either on temporary partial or total disability, and when you are granted that status, you are entitled to wage loss benefits that make up for the paychecks you are missing.
Generally, you are entitled to receive workers' compensation benefits until your doctor states that you have achieved maximum medical improvement – a status where even if your injury is not 100 percent healed, it is highly unlikely to improve any further. Once you have gotten to that plateau, your former employer's obligations usually end, so it is important to keep trying to find work you are able to do. If you have an attorney on your side who understands the nature of these cases, it may help ease your mind so that you can focus on recovery.
Call An Orlando Workers' Compensation Attorney
Workers' compensation law is complex and can be quite confusing if you do not understand the little details. The Orlando workers' compensation attorneys at the Hornsby Law Group are experienced and can offer compassionate representation during a time that can be difficult to manage alone. Call our offices today for a free consultation.
Resource:
leg.state.fl.us/statutes/index.cfm?App_mode=Display_Statute&URL=0400-0499/0440/Sections/0440.15.html
myfloridacfo.com/Division/WC/Employee/faq.htm#15
https://www.hornsbylawgroup.com/do-i-get-workers-compensation-as-a-temp/