Heat Waves & Workers' Compensation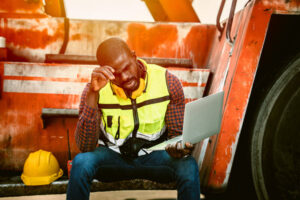 In recent weeks, most of the United States has been in the grip of a serious heat wave, in which a handful of workers have already died due to heat exhaustion and other related illnesses. For those whose jobs put them in places where these types of conditions are a possibility, such as landscapers, construction workers, or even indoor workers without air conditioning, the risk of injury and even death increases tenfold. If you develop an occupational disease or are injured on the job due to heat exhaustion, know that you are generally entitled to workers' compensation benefits for these issues.
Potentially Serious Conditions
There are several different conditions that one may develop working in the heat, and it is important to keep in mind that not all of them will affect each person the same way. Some of the most common heat-related injuries and illnesses may take longer to manifest than others, or you may not have certain symptoms. Regardless, if you suspect you are suffering from a heat-related condition, it is important to take steps to protect yourself – and then, once you have received medical care, report the injury to your employer as quickly as possible if it occurred on the job.
It is easy to think heat-related illnesses only affect older workers, but those as young as their teen years can be affected with serious illnesses. Symptoms like dizziness, losing consciousness, or a fast pulse can be signs of heat exhaustion (which is often treatable on one's own), or they can be signs of heat stroke, which should be treated as an immediate medical emergency. That said, many heat-related conditions are entirely preventable – which can put an employer in the proverbial hot seat if workers sicken or even die.
Guaranteed A Safe Workplace
At least in theory, if an employer is required to have workers' compensation coverage for their employees, any type of injury should be covered and benefits should be paid. Florida is a state where workers' compensation is an "exclusive remedy," which means that in exchange for waiving the right to file suit against their employer (except in the rarest of circumstances), workers' compensation benefits will be paid regardless of fault. However, it is unfortunately not unheard of for employers to contest these claims, arguing that pre-existing conditions caused the harm to you (such as being overweight or having heart problems) or simply suggesting the injury occurred off the clock.
This is unjust and inequitable. Both state and federal law entitle workers to a safe workplace, and while workers' compensation is not intended to cover expenses due to preexisting conditions, it will cover new injuries even if they are related to that condition. For example, an overweight worker who develops heat exhaustion can receive benefits for heat exhaustion, even though they might have been more susceptible to it than a worker in average shape.
Contact An Orlando Workers' Compensation Attorney
Working in very hot conditions can be extremely dangerous, and if you become ill on the job, you have the right to file for workers' compensation benefits. An Orlando workers' compensation attorney from the Hornsby Law Group can ensure that everything is in order while you focus on physical recovery. If you have questions or concerns about your claim, contact us today for a free consultation.
Source:
cdc.gov/disasters/extremeheat/warning.html