Motorcyclists Face Danger On Florida Roads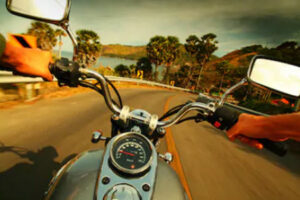 From events like Biketoberfest and Daytona Bike Week to just enjoying a ride down the highway, motorcycling is part of Florida's culture. However, Florida does consistently rank high on the list of motorcyclist fatality totals, for a variety of reasons. If you love to ride your motorcycle, you likely are aware of the potential risks – but that only goes so far when someone else is negligent.
Motorcyclists Are More Vulnerable
There are many different factors that can contribute to motorcycle crashes – including the negligence of the motorcyclist. However, many accidents are caused by the negligence of auto drivers who sometimes forget that they must share the road with smaller vehicles – for example, a common situation for a motorcycle accident is when an automobile turns left and fails to see a motorcyclist going forward, or failing to check one's blind spots before changing lanes.
Each case is different, but if a motorcyclist is injured in this kind of accident, the indisputable truth is that their injuries are likely to be quite severe. Statistics from the National Highway Traffic Safety Administration estimate that a motorcyclist is up to 28 times more likely to die in a crash (per vehicle miles traveled) than a driver or passenger in an automobile, and this is simply because of the relative weight and size of the vehicles involved. After all, the occupants of a motor vehicle have safety systems and the structure of the vehicle between them and the road; motorcyclists have only their helmet and other padding. The difference is vast.
How To Show Negligence?
If you have been injured in a motorcycle accident, be aware that while you are more vulnerable than the occupants of motor vehicles, this alone will not establish your case against an allegedly negligent defendant. First, know that while Florida is a no-fault state for purposes of auto insurance, this does not apply to motorcyclists – the state's no-fault laws only cover vehicles with "at least four wheels." Second, know that you must establish that the driver breached their duty to exercise reasonable care toward other road users in order for them to be held liable for your injuries.
Every road user owes a duty of care to those who share the road with them, and in order to hold a defendant liable for the harm you have suffered, you have to establish that you suffered tangible injuries, and that they were the direct cause of the defendant's actions (or lack thereof). This can be established in different ways in different cases – for example, accident reconstructions may be necessary, or expert medical opinions. An experienced attorney can help ensure that you have all the tools you need to establish liability.
Call An Orlando Motorcycle Accident Attorney
Despite how many motorcyclists use Florida roads, their rights are not often taken into account by other drivers. If you have been injured in a motorcycle crash, and you suspect that it was because of the negligence of another driver, an Orlando motorcycle accident attorney from the Hornsby Law Group can help you receive the money damages you deserve. Contact our office today for a free initial consultation.
Source:
ridesmartflorida.com/crashes-over-time/