What Does It Mean To Opt Out Of Workers' Compensation Coverage?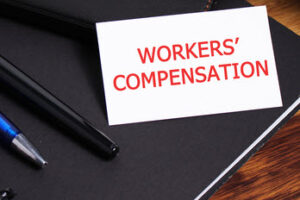 The majority of Florida employers are required to carry workers' compensation insurance, with only very small businesses being able to avoid the cost. However, certain individuals within a business or corporation may be able to file for exemptions for themselves, which means that they will not have access to workers' compensation benefits if they are injured on the job, and are not considered an employee for that purpose. One may wonder why anyone would do this, but there are certain reasons why it could be seen as advantageous.
Officers Have The Option
The most important thing to be aware of when discussing workers' compensation exemptions is that they only apply to "officers" of the corporation – a standard employee may not be 'exempt' from workers' compensation for any reason. If this were permissible, it would mean a regular employee would not be barred from suing their employer, which is against public policy. Officers, however, are held to have more agency, at least in most industries.
The construction industry is held to a different standard, both in terms of holding workers' compensation insurance and in terms of exemption rights. In most industries, Florida law only requires an employer to provide workers' compensation coverage if they have 4 or more non-exempt employees; in the construction industry, every business that has 1 employee must provide coverage. Up to three officers may choose to be exempt, but no more.
Exempt From Insurance – Not Liability
Sole proprietors or partners in a non-construction business can render themselves exempt simply by filing the required form, referred to as a Notice of Election. Officers in non-construction corporations must own at least 10 percent of the company, and be able to show that the company is properly registered with the relevant authorities. As before, construction officers must meet more requirements. While it is possible to revoke the Notice of Election,
Sometimes, a company not in the construction industry is able to file for a workers' compensation insurance exemption due to having few enough employees, but it is important to keep in mind that this does not exempt them from overall liability if an employee is injured on the job. The unspoken bargain between employers and employees is that if workers' compensation coverage is provided by the employer, the employee in turn gives up the right to file suit against the employer in court (since their bills will, in theory, be covered by workers' compensation, and there is no right to recover twice).
Contact An Orlando Workers' Compensation Attorney Today
It might sound like a good idea to try and exempt yourself from workers' compensation insurance, given its potentially unreliable nature and the fact that accepting workers' compensation benefits essentially places you at the whim of your employer. However, Florida law does not allow it for non-officers, and because of this, the next best thing is to make sure your rights to workers' compensation are well protected if you are ever hurt at work. If you have questions about a Florida workers' compensation case, contacting the Orlando workers' compensation attorneys at the Hornsby Law Group may be the first step toward getting them answered. Call our offices today at (407) 499-8887 for a free consultation.
Resource:
myfloridacfo.com/Division/WC/Employer/faq.htm
https://www.hornsbylawgroup.com/am-i-even-covered-by-workers-compensation/