Workers' Compensation & Death Benefits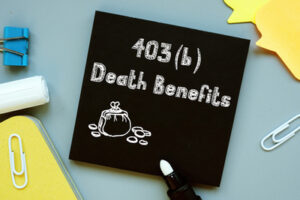 Despite all of the precautions taken to keep workers safe on the job, there are roughly 15 fatalities at U.S. workplaces each day. If you are unfortunate enough to lose a loved one to a workplace accident, know that while nothing will bring them back, you may be eligible to obtain compensation in the form of workers' compensation death benefits, so that you can at least keep your finances above water while you take the time to mourn your loss. Enlisting a Florida workers' compensation attorney can help smooth out the process.
Establish A Work Injury
In Florida, only certain family members are able to file a claim for death benefits upon the death of a loved one – generally, anyone who depended on the deceased person for financial support, but a surviving spouse or any children under age 18 (or, in some cases, under age 22, or disabled children of any age) may always file regardless of their specific circumstances. If the deceased had no spouse or children, sometimes their parents, siblings, or any grandchildren may be able to file as well.
In order for the injury to be compensable, the worker must pass away within 1 year of the accident (or within 5 years if the accident causes a long-term disability). Any claim for compensation has to be filed within 2 years of the accident, and the petitioner must be able to demonstrate that the death was due to a work injury, with no other intervening cause. This can be difficult in many cases, which is why it is generally recommended to enlist an attorney to investigate.
Limits On Compensation
Even if your petition is successful, be advised that Florida does put limits on the amount of workers' compensation one can receive. The law sets a limit of $150,000 on overall compensation, with $7,500 potentially available for funeral expenses. The former amount is usually payable in weekly sums to all of the deceased's beneficiaries – which is important to keep in mind, as too often people tend to assume they are the only beneficiary. Once that $150,000 is exhausted, no more will be forthcoming.
In Florida, there is one additional benefit for a deceased worker's surviving spouse: help with paying for education at certain schools in the state. The rationale is that the surviving spouse may need additional credentials or accreditations in order to support themselves after their spouse's passing, so if help is required in achieving that goal, the state of Florida will contribute up to a certain point.
Call An Orlando Workers' Compensation Attorney
Losing a family member is something no one should have to go through – but if you have this happen to you, it is important to know that there are options available to you to keep your finances where they should be, while you figure out how to move on. An Orlando workers' compensation attorney from the Hornsby Law Group can offer dedicated and compassionate representation at an incredibly difficult time. Call our offices today; we are happy to try and assist you.
Resource:
leg.state.fl.us/statutes/index.cfm?App_mode=Display_Statute&URL=0400-0499/0440/Sections/0440.16.html
https://www.hornsbylawgroup.com/work-injuries-rise-in-summer/