Are You Fully Covered? Accidents Involving Uninsured Motorists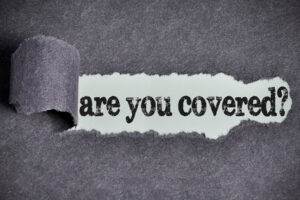 No one wants to be in an automobile accident. However, accidents in Florida carry an unseen extra risk, because as many as one in four Florida drivers are either significantly underinsured, or carry no coverage at all. If you are in an accident with an underinsured or uninsured motorist, you run the risk of not being able to receive compensation from them if your own coverage is not wide enough to cover your bills. Understanding why this happens may save you time and money in the future.
What Constitutes Full Coverage?
One reason that helps to explain why there are so many who lose out on compensation if they are in an accident with an uninsured or underinsured motorist is because many Florida drivers do not know that they do not have adequate coverage for that purpose. The state mandates minimum coverage, but not full coverage, and it is not uncommon for drivers to confuse the two. As such, many are blindsided after an accident when they discover their lack of uninsured motorist coverage, despite the fact that state employees will advise motorists of the appropriate amounts of coverage to have.
The Florida Department of Motor Vehicles lays out the minimum limits one must carry on one's person (not for one's car; the distinction is important!) in order to be able to drive with Florida license plates and registration –  $10,000 in Personal Injury Protection (PIP) and $10,000 in Property Damage Liability (PDL) – but if a driver does not carry insurance, or obtained their insurance in another state, they may not be aware of the recommendation that they obtain uninsured motorist coverage. PIP coverage will pay your bills, and those of your passengers, but $10,000 worth of coverage may be exhausted quickly, especially if more than one person has been injured.
Bringing An Uninsured/Underinsured Motorist (UM) Claim
If you are injured due to the negligence of a motorist who then lacks proper auto insurance coverage, you may qualify to bring a UM claim. To do so, you must either qualify under your own uninsured motorist coverage, or under that of the person whose car you were riding in (if you were a passenger during the accident). It is important to note that in Florida, uninsured motorist coverage usually doubles as underinsured motorist coverage, so there is no need to have two separate policies for the two possibilities.
It is also possible that you might have UM coverage even though you believe you do not. Under Florida Statute §627.727, each insurance policy sold in the state that establishes bodily injury coverage (not part of the state minimums, but still commonly sold) must offer at least an equal amount of UM coverage unless the insurer explicitly declines or opts out. If you were not offered such coverage and you are a Florida resident, you may have another claim against your insurance company – but it is a good idea to check your policy, as you may very well have this coverage even if you are unaware.
Contact An Orlando Auto Accident Attorney
Even if you are fully insured, an auto accident is traumatic, and requires experienced help to get through. The skilled Orlando automobile accident attorneys at the Hornsby Law Group are happy to assist you in navigating your case through the courts, or in obtaining an appropriate settlement. Contact us today to set up a consultation.
Resource:
articles.sun-sentinel.com/2011-10-14/news/fl-uninsured-drivers-insurance-20111014_1_uninsured-drivers-uninsured-motorists-coverage-insurance-research-council