Can I Receive Workers' Compensation Benefits As A Part-Timer?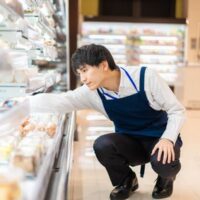 For the most part, a part-time worker faces the same difficulties and potential dangers as their full-time coworkers. However, it is a far too common story for a part-timer to hear from their boss that they are ineligible for workers' compensation benefits if they are injured on the job. If you are in this situation, it is a good idea to contact an attorney so that you can determine whether or not you have a case.
Part-Timers Are Eligible (Usually)
According to current Florida law, employers are required to provide workers' compensation benefits to their employees – including part-timers – but there are several exceptions to this rule. The most common come in the agricultural industry, though they can be complex – for example, agricultural employers who employ less than 6 regular employees and 12 seasonal employees working less than 30 days per calendar year.
If your employer steadfastly refuses to submit your claim for workers' compensation benefits, you may be able to seek help from the Florida Employee Assistance Office (FEAO), or you may have to file a civil lawsuit against your employer to compel them to file. Normally workers' compensation is the "exclusive remedy" for injuries on the job, but if workers' compensation is unlawfully denied to an employee, the employee has no reason to refrain from suing their employer.
The Process Is The Same
If your employer does agree to file your workers' compensation claim, be aware that you will only be entitled to part-time benefits for lost wages. Medical bills are paid out appropriately, provided you comply with all the provisions of Florida's workers' compensation law, but lost wage benefits are based on a number known as your average weekly wage (AWW). As one might imagine, a part-timer's AWW will be lower than a full-time worker's.
The same is true of disability benefits. If you are unable to work while your injury is healing, you will be entitled to temporary disability benefits, either total or partial. Normally, these benefits will last up to 104 weeks – but if you reach what is known as maximum medical improvement (MMI) during that time, your benefits may change. This is true regardless of whether you are a part-time or full-time employee – injuries are injuries, after all.
Contact An Orlando Workers' Compensation Attorney
It can be demoralizing to be told that you do not qualify for workers' compensation benefits after being injured on the job – but very often, this is simply not true. Contacting an Orlando workers' compensation attorney from the Hornsby Law Group can help you determine whether or not you have a case, and how to proceed from there. Call our office today at (407) 499-8887 for a free consultation.