New "Conscience" Law May Change Medical Malpractice In Florida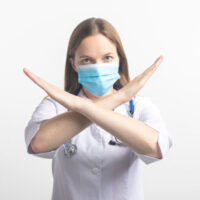 On May 11, 2023, the governor of Florida signed SB 1580, the "Protections Of Medical Conscience" law, into effect. The law allows any healthcare professional or payor to opt out of performing or paying for certain procedures if they have a "conscience based objection" to certain aspects of care. This may cause significant problems for those who do not get the care they need, as it may now be blamed on "conscience" rather than a failure to exercise due care. Contacting an experienced attorney can help to clarify matters.
The "Prevailing Professional Standard Of Care"
Medical malpractice may occur when a healthcare professional fails to exercise the appropriate standard of care when performing their job – in other words, when the "prevailing professional standard of care" is not provided to a patient. The definition of the prevailing professional standard of care has been a subject of intense discussion for ages, but in general, it is held to be the same standard of care as would have been exercised by a 'similarly situated' professional (of similar age, experience, and ability) in the same situation.
Both at common law and up until the passage of SB 1580, the prevailing professional standard of care sought to focus on biomedical ethics, and to provide care to all patients wherever possible – an abusive patient or a patient whose needs are outside of a doctor's professional abilities cannot receive care, for example. A failure to provide care based on any other reason was sometimes permissible, depending on the situation, but was very often actionable as malpractice.
A Pointed Exclusion
The major concerns from SB 1580's opponents before its passage was a fear that the law would be used by medical professionals to refuse to treat LGBTQ+ people – a theoretically possible outcome, since the law pointedly excludes gender identity and sexual orientation from the list of characteristics that may not be used as justification for 'conscience-based' objections.
If a transgender person, for example, does not receive adequate medical care based on a conscience-based objection, and suffers harm that would have been averted but for the doctor's choice, this law could make it exponentially harder for them to file a malpractice lawsuit. In Florida, the doctor's "sincerely held" religious beliefs may now, in many situations, be placed above the LGBTQ+ community's right to receive competent care – which flies in the face of medical ethics, if not previously settled law.
Contact An Orlando Medical Malpractice Attorney
The medical ethicist Julian Savulescu once said that "value-driven medicine" could be a "Pandora's box" of "idiosyncratic … discriminatory" care. If you believe that you have been denied care due to the conscience-based objection of your doctor, contacting an Orlando medical malpractice attorney can help you to determine whether you have a case. The Hornsby Law Group is ready and willing to try and assist you. Call our office today at (407) 499-8887 for a free consultation.
Source:
pnj.com/story/news/politics/2023/05/11/florida-sb-1580-now-law-what-conscience-based-health-care-law-does/70207064007/