Distracted Driving Accidents In Florida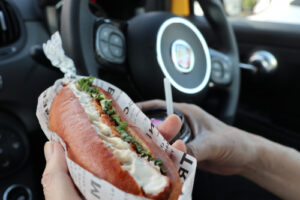 Florida has an enormous number of cars on the road on any given day, and while it is tempting to assume that everyone is operating their vehicle in a cautious and safe manner, this is unfortunately just not the case. Distracted driving is one of the main causes of auto accidents in the state, affecting thousands of drivers and causing injuries and fatalities that might otherwise be averted.
Statistics Are Mixed
Data from the Florida Department of Highway Safety & Motor Vehicles (FLHSMV) for 2017 show a total of 50,190 crashes that were held to have been affected by distracted driving, whether it was taking one's eyes off the road, reacting to noise, or something else. It is worth noting, however, that examining the injury and fatality totals for 2017 show slight decreases in both of them – though slight, any decrease is obviously welcomed.
There may be many reasons for these numbers, both good and bad. The FLHSMV campaign to increase awareness of distracted driving has certainly, it can be argued, caused some drivers to pay more attention to the road. Texting while driving (one of the most total forms of distracted driving) is also now banned under Florida law, as of 2015, while before it was not actionable. Seatbelt usage has also risen, whether as a response to awareness of distracted driving or simply as it is learned by younger drivers.
If You Are Hurt
If you are in an accident with a distracted driver, you may be entitled to compensation for your medical bills and any missed work. Many such cases will be brought under a legal theory of negligence, which stipulates four criteria that a plaintiff has to prove before they can recover – the existence of a duty of care, a breach of that duty, actual harm (not necessarily physical, but tangible – not something like cuts, bruises or a moment of surprise), and a showing that the harm occurred because of the defendant's conduct, rather than by any superseding cause. If these can be proven, the plaintiff will be awarded some measure of compensation.
However, in distracted driving cases, there is a legal theory that can eliminate some of the legwork from this equation. The theory of negligence per se states that when a statute designed to protect a specific class of people is violated, any member of that class may assert a civil case in negligence against the violator. Since texting and driving is against the law in Florida (despite it being a noncriminal offense – Florida law does not hold that the violated statute must be criminal), it can arguably create the possibility of a negligence per se suit.
Call Our Orlando Attorneys Today
Distracted driving is a real concern for anyone operating a vehicle in Florida. If you have been the victim of a distracted driver, contacting an attorney may be a good first step in terms of discovering how best to receive compensation for your bills and your suffering. The Orlando car accident attorneys at the Hornsby Law Group are ready, willing, and able to assist you in determining how best to proceed with your case. Call our office today to set up an initial appointment.
Resource:
flhsmv.gov/pdf/distracted/2017distracteddrivingdata-crashesbycounty.pdf