Employee Status & Workers' Compensation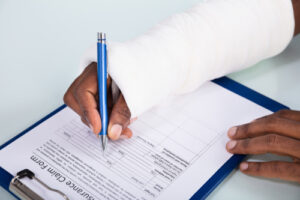 The U.S. economy is becoming more and more of what is referred to as a gig economy, meaning that fewer people get hired for a job and stay with it until they retire. As such, more people are finding themselves in unique situations where they may not know whether they actually qualify to be covered by workers' compensation, especially if they are unsure as to whether they qualify as self-employed. If you have been injured, it is a good idea to do your research.
Status Can Be Unclear
When trying to determine whether you should be eligible for workers compensation if you are injured on the job, the first question you should ask yourself is what status you hold in the company. Full time employees are generally able to receive workers' compensation as long as the employer has it (not every employer is required to carry workers' compensation insurance; those with less than 4 employees or less than 1 in the construction industry are not legally required to have it), while independent contractors are not. However, if you are in a different status or you are unsure of your status, your ability to receive workers' compensation may be affected.
The most commonly seen issue is in dealing with independent contractors, which affects more and more people nowadays because the status of many people hovers somewhere in the middle. A person who works less than a certain number of hours or does not report to a specific person may be declared an independent contractor, while someone who works only a few more hours and reports to someone else may be a full-time employee. Do not assume – double check your status if you have been injured.
Be Alert For Misclassification
While most employers act in an ethical manner, some will try to actively avoid workers' compensation claims by deliberately misclassifying employees as independent contractors, which can also help cut down on payroll taxes and other amounts due. This is, however, a serious violation of the Fair Labor Standards Act (FLSA). If you suspect you have been misclassified deliberately, you can report the violation to the relevant authorities, which in Florida is the federal Department of Labor (Wage & Hour Division), as the state has no individual agency that oversees such claims.
It is also possible to bring a private civil suit against your employer over any alleged misclassification, because if it happens to you, you will almost certainly be able to demonstrate injury because of it (for example, being denied benefits like workers' compensation). However, in a workers' compensation case this may not be an optimal use of time, given that lawsuits take time and you need your medical bills managed as quickly as possible.
Contact A Winter Park Workers' Compensation Attorney
Regardless of the method by which you choose to investigate your eligibility for workers' compensation, speaking to an experienced lawyer can be a help. The Winter Park workers' compensation attorneys at the Hornsby Law Group are happy to sit down with you and try to help you figure out your status, as well as answer any other questions. Call us today to set up an appointment.
Resources:
leg.state.fl.us/Statutes/index.cfm?App_mode=Display_Statute&URL=0400-0499/0440/Sections/0440.02.html
dol.gov/whd/workers/Misclassification/misclassification-facts.pdf