Florida Death Benefits From Workers' Compensation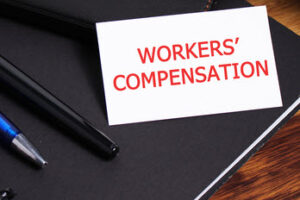 Losing a loved one unexpectedly is always a horrible blow for a family to suffer, but losing them while on the job can sometimes feel even worse because employers are meant to have safeguards in place to protect their employees. Workers' compensation insurance does provide death benefits in most cases, but they are meant only to stabilize a family's finances, especially if the breadwinner has been lost; nothing can bring their loved one back.
Benefits Up To $150K
The Florida Workers' Compensation Act provides injury benefits to those who sustain non-fatal wounds on the job, but it also offers death benefits if an employee passes away due to a work-related illness or injury – if death results within a year of the accident, or within 5 years of the accident after continuous disability. If a person's passing happens outside either of these time frames, no benefits will be awarded because it is deemed too remote to be linked to the accident or illness in question.
Only surviving spouses, minor children, or children of any age who are unable to earn a living are able to receive workers' compensation death benefits, but if the deceased employee has neither a spouse nor children, their other family members like parents or siblings may be able to recover, especially if they depended on the deceased for all or part of their financial well-being. Any surviving family is also eligible to recover funeral expenses up to $7,500, as well as a spouse potentially being able to receive education benefits.
There Is A Time Limit
The total benefit amount awarded cannot exceed $150,000 per family, but the actual amount paid out can be quite confusing. Benefit amounts are distributed based on the number of family members eligible to receive them. For example, if there is a surviving spouse but no children, the spouse will receive 50 percent of the deceased employee's average weekly wage, but if there are children as well, the family will receive up to 66 ⅔ percent of the average weekly wage (the maximum under Florida law).
There is also a time limit in which claims for death benefits must be filed, otherwise you run the risk of losing them – generally, Florida requires that the claim be filed within two years of knowing (or having reason to know) that the deceased person died of a work-related injury or illness. This is an important distinction – the actual passing is not necessarily the trigger for the statute of limitations; rather, it is the time at which you ought to have been aware that the person's passing was due to a work-related cause.
Call A Winter Park Workers' Compensation Attorney
No amount of money can bring back a deceased loved one, but it can bring a measure of peace to a bereaved family to have some financial stability while they struggle to adjust to a new normal. If you have recently suffered a loss, contacting a Winter Park workers' compensation attorney at the Hornsby Law Group can be a great help. Please telephone us today for a free consultation.
Resource:
myfloridacfo.com/Division/wc/Employee/Benefits/death.htm
https://www.hornsbylawgroup.com/workers-compensation-and-the-construction-industry-2/