Florida Workers' Compensation Claim Denials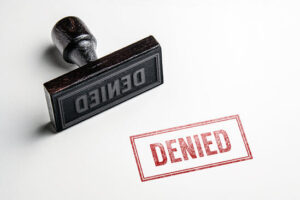 When you have been injured on the job in Florida, knowing that you have the ability to file a workers' compensation claim can make an enormous difference when it comes to peace of mind. However, while you have the right to apply, you are not guaranteed to receive benefits. There are several reasons for a valid denial of your workers' compensation claim, and unfortunately, most of them are not fixable. It is, however, possible to appeal the decision. An experienced attorney on your side can help.
Several Valid Reasons
If your workers' compensation claim has been denied, it is understandable to think that the denial was unfounded at first. However, there are several different reasons why the authorities might deny your claim, most of which can be put down to simple human error. For example:
You did not report your accident at work, or you did not report it in a timely manner. Florida law requires you report your injury to your boss before filing for workers' compensation;
You did not seek medical care. In order to receive benefits, you must not only seek medical care, you must do it fast, and you must do so with an approved provider after your first initial visit to the emergency room;
Your injury is not covered, either because you were not on the job at the time, or because you were using drugs or alcohol at work; or
You did not include enough medical evidence to show the nature of your injury.
While there are other reasons why your claim may have been denied – not least of all because your employer may dispute the claim for one reason or another – most of them will be laid at your door.
Appeal, Not Amend
While any past mistakes are generally not considered fixable in terms of amending your original claim, Florida law does allow you to appeal an initial denial. To do this, you must file what is known as a Petition for Benefits, addressed to the Office of the Judges for Compensation Claims (OJCC). Initially, your claim may be sent to mediation, to see if an agreement can be reached without the need for a formal adversarial proceeding.
If a formal hearing is necessary, you can then present your claim, including any new evidence that may improve your chances of being approved. However, you may be denied at this level as well – if so, you can then appeal to Florida's First District Court of Appeal (and it must be the First District, regardless of where in Florida you are located). Having an experienced attorney on your side may improve your odds of success, given how complex workers' compensation cases can be, though as always, there are no guarantees.
Contact An Orlando Workers' Compensation Attorney
If you have been injured at work, the last thing you need is a long and complicated legal process – but if you have been denied benefits that you need and deserve, you need an Orlando workers' compensation attorney who will fight for your rights. The Hornsby Law Group has handled these cases before, and we will put our experience and knowledge to work for you. Call our office today at (407) 499-8887 for a free consultation.
Sources:
leg.state.fl.us/statutes/index.cfm?App_mode=Display_Statute&Search_String=&URL=0400-0499/0440/Sections/0440.271.html
leg.state.fl.us/Statutes/index.cfm?App_mode=Display_Statute&Search_String=&URL=0400-0499/0440/Sections/0440.185.html