Have You Suffered A Traumatic Brain Injury In Florida?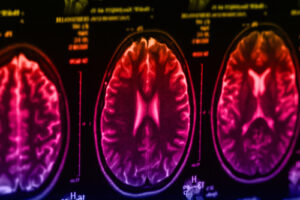 The American Association of Neurological Surgeons (AANS) estimates that every year, approximately 235,000 hospitalizations related to traumatic brain injuries (TBIs) occur in the United States. Between 80,000 and 90,000 people each year are made disabled by complications stemming from TBIs, with an unknown number of those being caused by another person's negligence. If you have sustained a TBI due to someone else's poor decisions, you have the right to try and seek compensation for your injuries.
Countless Causes For TBIs
The Centers for Disease Control (CDC) define a TBI as a type of head injury that disrupts the normal functioning of one's brain. TBIs can be mild to severe, but it can be difficult to classify them because some of the same symptoms can occur in TBIs of all types. For example, headaches and confusion can occur with a mild TBI (a concussion), but they can also be found in the most severe types of TBIs. Because of this, it is always a good idea to seek medical treatment as quickly as possible if you believe that you have sustained a head injury of any kind. Any type of possible brain injury is still a brain injury.
There are countless potential causes for traumatic brain injuries, though some do occur more than others; for example, falls are one of the most common reasons for TBIs, especially in children and in adults over age 65. Motor vehicle crashes are also one of the main direct causes of TBIs, as young men (who make up roughly 75 percent of TBI victims) are more prone to driving recklessly, which increases the possibility. Intentional self-harm is unfortunately another common cause, most seen in those aged 45 to 64.
Concerns With Filing Suit
Treatment for traumatic brain injuries can be lifelong, which can be very hard on a family, but it can also mean that a court case will take years to resolve simply because treatment options might continue to change. Some families lose hope or do not see a point to filing a lawsuit simply because the proverbial payoff may take so long to see. However, it is still worth filing suit, because your insurance coverage may pay out even before the case is decided, to be repaid out of any proceeds you receive.
It is important to keep in mind that if you do decide to file suit against the person who caused your TBI – a negligent driver, a passerby, or anyone else whose actions led to your injuries – you will likely require the services of an expert witness. Florida has specific rules requiring the use of expert witnesses; it is one of the reasons why engaging an experienced personal injury lawyer for this type of case may make a huge difference, so that all the details will be managed.
Call An Orlando TBI Attorney For Help
If you have sustained a TBI, your life is no doubt irrevocably changed. A dedicated and compassionate Orlando brain injury attorney from the Hornsby Law Group can offer the representation you need to get through what can be a frightening time in your life. Call our offices today to schedule a free consultation.
Resource:
aans.org/en/Patients/Neurosurgical-Conditions-and-Treatments/Traumatic-Brain-Injury
https://www.hornsbylawgroup.com/what-is-maximum-medical-improvement-2/