How Do I Appeal A Florida Workers' Compensation Denial?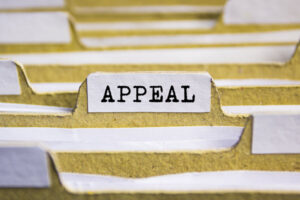 If your employer has workers' compensation coverage in Florida, and you are injured on the job, you have the right to apply for workers' compensation benefits. That said, you are not guaranteed to be approved. Receiving a denial of your workers' compensation claim can feel positively demoralizing, but in Florida, you have the right to appeal the decision. A knowledgeable attorney can help.
The Reason May Matter
There are several reasons that may be given for a denial of your workers' compensation claim. Some may be clerical in nature – for example, if you failed to give prompt notice of your injury to your employer, your claim will be barred – but others will boil down to your injury simply not being seen as compensable. The law holds that in order to be eligible for workers' compensation, an injury must have occurred on the job and been directly caused by your work. This does leave some wiggle room, so to speak, for employers to argue that an injury occurred on a break, or was not directly caused by your employment.
The reason for the denial may matter because it can dictate the manner in which you can file an appeal. For example, if you filed your claim too late, Florida law unfortunately bars you from filing it again – the window has passed. However, if your injury is being disputed by your employer, you can file what is known as a Petition for Benefits and be granted a hearing in which to argue your case.
Present Your Evidence
If you have gathered your evidence and are able to appeal the denial of your workers' compensation claim, it is crucial to be aware that you must file your Petition within two years of the decision. You will be assigned to an administrative law judge from the Office of the Judges of Compensation Claims (OJCC), and on the day of your hearing, you must present your evidence as to why the denial should be overturned.
The OJCC is not the final arbiter of these questions, but the majority of people do choose to accept the judge's decision. They can either approve or deny your claim, as one might imagine; if your claim is approved, you will receive workers' compensation benefits; if it is denied, you can either choose to accept the ruling, or you can appeal to the First District Court of Appeals (regardless of where you live in the state, it must be to the First District) within 30 days of denial.
Contact An Orlando Workers' Compensation Attorney
Having your workers' compensation claim denied can be frightening, particularly if you are your family's sole breadwinner. If you are in need of guidance for your workers' compensation claim, calling an Orlando workers' compensation attorney from the Hornsby Law Group can make the difference. Call our office today at (407) 499-8887 for a free consultation.
Source:
leg.state.fl.us/statutes/index.cfm?App_mode=Display_Statute&URL=0400-0499/0440/Sections/0440.185.html