How To Collect Workers' Compensation Death Benefits In Florida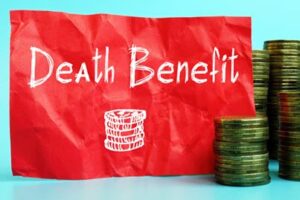 Losing a loved one suddenly can be one of the most psychologically traumatizing moments in a person's life. If this happens while your loved one is on the job, your family is generally entitled to workers' compensation death benefits (if their employer has workers' compensation insurance), but sometimes it is not easy to collect them. An experienced and compassionate attorney is a must to have on your side during such a frightening time.
Three Types of Benefits
In general, if an employer has workers' compensation coverage, its employees will be able to collect death benefits if they can establish a direct link between their occupation and their passing. The law states that if an employee's passing happens within 1 year of an on-the-job accident, or after 5 years of continuous disability that is related to an on-the-job injury or occupational disease, they will be entitled to death benefits.
State law allows three types of benefits to be paid out to a deceased employee's immediate family – generally, a surviving spouse, or dependent children, parents, or in rare cases, siblings. Up to $7,500 in funeral expenses may be available to the family as a whole; educational benefits may be available to the surviving spouse, to help ease a possible re-entry to the workforce if they have been away; and weekly payments of (part of) the decedent's wages to the surviving dependents.
Roadblocks Are Possible
There are sometimes obstacles between a person's passing and their family collecting what they are owed. Some deceased employees may have multiple family members seeking benefits, or who may react poorly when they learn they are not eligible (Florida law only permits certain immediate family to collect death benefits from workers' compensation). Alternatively, an insurer may challenge a family's rights, arguing that the injury occurred while off work.
It is important to keep in mind that judges do have some discretion in terms of benefit apportionment. If they believe that a different award would be in the best interests of those involved – for example, awarding a death benefit to surviving children or parents, rather than a surviving spouse – a judge may generally follow that plan, as long as they can reasonably explain their deviation from the guidelines. Each case is unique, and having experienced legal help on your side is always a good idea.
Call A Winter Park Workers' Compensation Attorney
If your family has lost a loved one, it can feel strange or even inappropriate to be worrying about money right now – but being able to recover death benefits can keep you financially afloat and give you the time you need to process this life change. A Winter Park workers' compensation attorney from the Hornsby Law Group can offer knowledgeable and compassionate representation at this difficult time. Call our office today for a free consultation.
Source:
leg.state.fl.us/statutes/index.cfm?App_mode=Display_Statute&URL=0400-0499/0440/Sections/0440.16.html