Injuries On Break: Are They Compensable?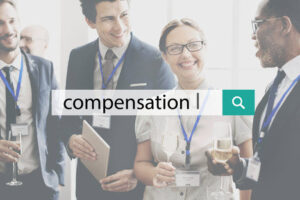 Workers' compensation is designed to compensate people who suffer injuries on the job. However, there are several grey areas where it can be difficult to determine whether a worker is 'on the job' or off on their own time, and one of the most commonly seen is the question of being on break. If someone is not on the proverbial clock, there can be questions or confusion about whether their injury is truly a work injury, and the answer often depends on the specific facts surrounding your case.
In The "Course & Scope of Employment"
Florida workers' compensation law holds that unless an injury is incurred within the "course and scope of employment," it is not compensable. However, there are exceptions for momentary diversions during the course of a workday where an injury might be compensable under workers' compensation, either because the break is too short to be considered significant, or because the person was still acting within the scope of their employment even if they are not on the employer's premises.
An injury on an unpaid lunch break is generally not compensable, because it is a defined time when an employee is not acting in the course of their employment. (If they were, the rationale goes, they would be paid for it.) However, on a paid rest break, the likelihood of an injury being compensated is much higher. The same goes true for a working lunch, or a time when an employee is on the employer's premises (generally any time you are injured on your employer's premises, the likelihood of it being compensable is high).
The Personal Comfort Doctrine
It is not uncommon for insurers to try and deny workers' compensation claims that involve accidents which occur on breaks, even if your employer agrees that your injury is compensable. However, Florida workers' compensation law recognizes a principle called the Personal Comfort Doctrine, and it holds that allowing employees to engage in "personal comfort" tasks like using the restroom, getting something to drink, and the like are to be considered important to work – if an employee cannot do such simple things as using the restroom, it is not particularly conducive to good work.
Under this doctrine, even injuries that happen on a break are more likely to be compensable than they otherwise might have been. A line of cases exist that carve out specific situations where accidents involving "incidental" behaviors were held to be compensable under the relevant law, for example, Citrus Memorial Hospital v. Cabrera (1980), in which a worker slipped in the restroom while clocked in. If an action is shown to be "incidental to work," and the injury happens because of an alleged "work-created risk," then it is generally compensable.
Contact An Orlando Workers' Compensation Attorney
Workers' compensation law can be confusing, especially if you are injured at a point where you are not technically on the job. Consulting a knowledgeable Orlando workers' compensation attorney at the Hornsby Law Group can help get you through what can be a long and difficult process. Contact us today for a free consultation.
Resources:
leagle.com/decision/1980733388so2d3451602
leg.state.fl.us/Statutes/index.cfm?App_mode=Display_Statute&URL=0400-0499/0440/Sections/0440.02.html
https://www.hornsbylawgroup.com/disability-rating-and-workers-compensation/