Insurance Questions & Motorcycle Accidents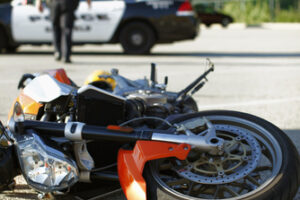 Motorcycle accidents are among the most difficult and dangerous things to experience on Florida roads. Almost 20 percent of all accidents on Florida's roadways involve a motorcycle, though only around 7 percent of drivers are motorcyclists. Because of this increased frequency, one might imagine insurance coverage for motorcyclists would be higher, but in reality, the state's most common insurance type, Personal Injury Protection (PIP), is only required for vehicles with 4 wheels. As such, obtaining compensation in motorcycle accidents can be more complex than one might think.
Insurance Requirements
Florida drivers generally must carry a minimum of $10,000 in PIP and $10,000 in Property Damage Liability (PDL) insurances if they have a valid Florida license plate. These requirements, however, only apply to four-wheeled vehicles. There is a third category of insurance called Bodily Injury Liability (BIL), but this is not required by the state for automobile drivers. Many if not most drivers do purchase BIL insurance, however, as it covers other people's injuries or passing if you cause a crash with your personal vehicle.
Motorcyclists, by comparison, are required to carry at least $10,000 per person (depending how many people can fit on your motorcycle, one or two) in BIL, and $10,000 per crash in PDL. No PIP is required, though uninsured or underinsured motorist (UIM) coverage may cover the proverbial gap. Both automobile drivers and motorcyclists must be able to produce proof of insurance on demand, however, and you may be assessed fines (though minor) if you are unable to do so.
After An Accident
Because motorcyclists are not required to carry PIP insurance, many do not, which means that after an accident, they are not immediately entitled to what insurers call first-party benefits (wage losses and the like). In order to have medical bills covered, most motorcyclists will be forced to rely on their own health insurance to pay, and it can be a real problem if the insurer refuses. This is one major reason why so many motorcyclists cite pain and suffering in their complaint – automobile drivers must be able to show "permanent injury" in order to claim pain and suffering damages, but no such requirement applies to motorcyclists, and as such, it may help bridge the gap between bills and what is available to pay them.
Be advised that there is one significant issue in Florida insurance law that is still being debated – while automobile drivers may "stack" policies if they own more than one vehicle, there is still no clear answer on whether or not motorcyclists can do this. If you rely overmuch on being able to stack policies and it turns out you are unable, you may wind up in severe financial trouble through no fault of your own.
Ask A Winter Park Motorcycle Accident Attorney
Motorcycling is a hobby enjoyed by many Floridians, but too many are harmed by confusion and inaccuracies surrounding what is required and what is not. If you have been in an accident on your motorcycle and believe you have a case, a knowledgeable attorney can help clarify matters. The Winter Park motorcycle accident lawyers at the Hornsby Law Group are happy to sit down with you and try to sort out your options going forward. Call us today to set up an appointment.
Resource:
wctv.tv/home/headlines/Florida-1-for-Motorcycle-Fatalities-370981991.html