Recovering From A Florida Motorcycle Crash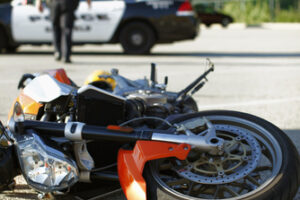 The state of Florida consistently ranks high in the number of motorcycle registrations, and several motorcycle-related events happen in the state each year. That said, this much added traffic on Florida highways does lead to an uptick in bike-related accidents, which can cause serious, long-term injuries. If you are injured in a motorcycle accident on Florida roads, you may believe that you would seek compensation in the same way as you would in an accident in your car, but in reality, this is not the case.
Higher Chance Of Serious Injury
One of the most important things you should be aware of is that because of the relative lack of protection between you and the pavement, motorcyclists face sharply higher odds of serious injury or death in an accident. The National Highway Traffic Safety Administration (NHTSA) estimates that cyclists are up to 28 times more likely to die in accidents, for a variety of reasons, and this risk is compounded if one does not wear a helmet.
Automobile drivers and passengers have much more protection than motorcyclists, and they often do not look for motorcycles on the road despite having an advantage in visibility (especially if a cyclist is wearing a helmet). For example, it is very common for accidents to happen when an automobile tries to turn left in front of a motorcyclist, but does not see them. The motorcyclist winds up getting struck head-on, which is the most deadly type of accident.
Not No-Fault?
Most of the time, if someone has been in a road accident in Florida, they seek compensation from their personal injury protection (PIP) insurer, because Florida is a no-fault state, meaning that accident cases are usually handled by claiming with one's insurer rather than filing suit. However, it is crucial to understand that the no-fault rules do not apply to motorcycles; they only apply to vehicles with four or more wheels.
If you do file a suit, know that while motorcyclists have to follow the rules of the road in Florida, (just as automobile drivers do), this also means that they are entitled to the same level of care from other drivers on the road. In order to establish the driver's negligence, an injured motorcyclist must establish that the vehicle driver failed in their duty to exercise that care, and that their actions were the direct cause of your injuries. An experienced attorney can help make that task easier.
Contact A Winter Park Motorcycle Accident Attorney
If you have been in a motorcycle accident, you need someone who will help you get through the legal process while you focus on recovery. The Winter Park motorcycle accident attorneys at the Hornsby Law Group can help you get your questions answered, and give you the best chance to get the compensation you deserve. Call our offices today for a free consultation.
Resource:
nhtsa.gov/road-safety/motorcycle-safety
https://www.hornsbylawgroup.com/the-eggshell-skull-doctrine-in-florida-personal-injury-cases/