Motorcycle Safety Laws In Florida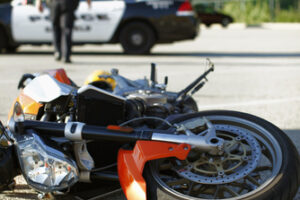 Florida is a bike friendly state, both in terms of bicycles and motorcycles. However, more cycles on the road can lead to more accidents involving cycles, meaning that safety laws become even more important. Many motorcyclists, especially those who do so more casually, may forget or be unaware of safety protocols, which can increase their chances of injury or death on Florida roads.
Licensure & Requirements
In order to legally ride a motorcycle or any power cycle over 50cc in Florida, you must have a motorcycle endorsement on your license, or have a "Motorcycle Only" license. State law requires that any new rider must pass a training course from a state-approved sponsor before a motorcycle endorsement can be added to your license, though this requirement can be waived if a rider surrenders a license with a valid motorcycle endorsement from another state (except for Alabama). The state legislature expressed a desire that riders have at least some education on safety and state law.
Be advised that Florida does allow those under 21 to ride a motorcycle, though a helmet is required. They must also have a special type of plate on their cycle to mark them as a minor, and if they are under 18, infractions on their learner's license are seen as negative marks. However, beyond the normal motorcycle license requirements and the helmet not being optional, there are no other criteria that young riders must fulfill.
Safety While Riding
Once one has a valid motorcycle license and has attended the training required to obtain it, they may think that the requirements have been fulfilled. However, the safety laws on the books must also obviously be obeyed. Perhaps the most often discussed is Florida's optional helmet law for those over 21; studies from the Centers for Disease Control (CDC) show that helmet use reduces motorcycle-related deaths by approximately 37 percent, and reduces head injury risk by as much as two-thirds. However, since usage is optional in Florida, if you are in an accident, whether or not you were wearing a helmet will be irrelevant in terms of liability. Eye protection, however, is required.
Headphones are also an issue at times, with some riders choosing to use them despite the need to keep their eyes on the road. Florida law does not permit motorcyclists to wear headphones while riding, though built-in speakers in helmets are permitted. Generally, a rider must be able to exercise reasonable care toward all the other motorists on the road, and anything which potentially impedes that requirement will be proscribed or at the very least, highly discouraged.
Call An Orlando Motorcycle Accident Attorney Today
Knowing your motorcycle safety laws is important not only for your general welfare, but also because failure to follow them can result in liability if you are in an accident. The Orlando motorcycle accident lawyers at the Hornsby Law Group can help answer any questions you may have about your accident, and try to advise you how best to proceed. Call our offices today to schedule an appointment.
Resource:
flhsmv.gov/driver-licenses-id-cards/motorcycle-rider-education-endorsements/
https://www.hornsbylawgroup.com/the-dangers-of-motorcycle-accidents/