Recovering Death Benefits In Workers' Compensation Law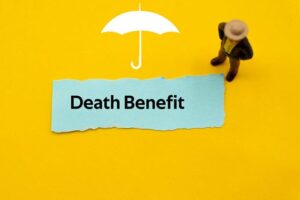 Deaths on the job are not as common as workplace injuries, but this does not make them any less devastating. Losing a family member suddenly is a punch to the gut, creating not only sadness but fear for the future. This goes double if the deceased person was your family's only breadwinner. While nothing can cure the pain of losing a loved one, Florida law does allow the deceased person's surviving loved ones to apply for workers' compensation death benefits, so the family can focus on getting back on their feet.
Who and How
Florida law is fairly straightforward in terms of the relevant details of applying for death benefits. It holds that if the person's passing occurred within 1 year of the date of their accident, or within 5 years of "continuous disability," benefits may be granted to their family. The application must be filed within 2 years of the person's passing, which may seem like a lot, but it can go by very quickly, particularly if the family is hit extremely hard by their loved one's death.
Only certain family members may apply for death benefits in Florida – namely, those who depended on the deceased person. Usually, this means the surviving spouse, minor children, parents, siblings, grandparents, and grandchildren. However, depending on the case, the more extended family members may be required to definitively establish that they depended on the deceased for services and/or support. Either way, the total amount of benefits paid cannot exceed $150,000.
Three Types
There are three different types of workers' compensation death benefits, which may all be granted if there is a need. They are:
Up to $7,500 in funeral expenses, within 14 days of receiving the bill;
"Educational benefits" to the surviving spouse, in order to help ease a transition back into the workforce. The law allows payment for up to 1,800 classroom hours (or the equivalent in student fees), usable for up to 7 years after their spouse's passing; and
Compensation to the dependents of the deceased. This is based on the decedent's average weekly wage, just like workers' compensation benefits would be to a person who was injured.
Each surviving dependent is entitled to a certain percentage of the average weekly wage – for example, a surviving spouse with minor children may receive 66 ⅔ percent, while a spouse with no children will get 50 percent. These benefits can help a grieving family stay financially afloat, but the process by which one can receive them is complex. Enlisting a knowledgeable attorney can help save considerable amounts of time and trouble in trying to obtain them.
Contact An Orlando Workers' Compensation Attorney
Nothing will ever ease the pain of suddenly losing a loved one, but keeping your family afloat in the time after the accident is too crucial to ignore. An Orlando workers' compensation attorney from the Hornsby Law Group can help to smooth out the process of getting the benefits your family deserves. Call us today at (407) 499-8887 for a free consultation.
Source:
myfloridacfo.com/Division/wc/Employee/Benefits/death.htm