The "Going & Coming" Rule In Florida Workers' Compensation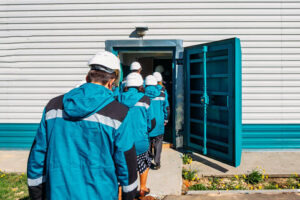 In general, a Florida worker may only take advantage of their employer's workers' compensation coverage if they are injured while within the course and scope of their employment. The "going and coming" rule helps to underline this, stating that an injury sustained while 'going or coming' to and from work is not one sustained within the course and scope of employment (though one might expect it would be) unless the employee is on a 'special' mission for their employer.
Injury Must 'Arise Out Of Employment'
Florida law singles out injuries 'arising out of employment,' which is not the same as simply saying 'on the job.' Generally speaking, this means that compensable injuries will be one of four types:
Those sustained while performing your job's specific duties;
Those sustained while performing a specific task assigned by your employer;
Injuries sustained at a secondary "work location" like an off-site conference; or
Those sustained during normal working hours, on your employer's premises.
If the harm you suffered fits into one or more of these categories, your injury will likely be compensable (though this is never guaranteed). However, if you are hurt while going to work or coming home from work, you will notice that none of the four categories apply. When an employee is en route to work, or they have finished their work for the day, that is a moment that is demonstrably set apart from one's on-shift hours.
Control Over The Employee Matters
A recent opinion from the First District Court of Appeal illustrates the nature of these injuries. The plaintiff was a baggage handler working for an airline, who had just clocked out when he stepped on a curb and injured himself. His claim for workers' compensation benefits was denied, as he was deemed to not be within the scope of his employment at the time of his injuries (there was proof, after all, that he had clocked out). He tried to argue that the 'going and coming' rule did not apply; rather, he argued that workers on fixed schedules injured en route were entitled to benefits under the 'premises' rule.
The court denied his suit; at the time of his injuries, the plaintiff was in the airport parking lot, over which his employer had no control. Because of the lack of control of what might happen in the parking lot, the District Court held that the plaintiff had not been under their employer's control, either. There are a host of different factors that a court may entertain in determining how far the 'scope of employment' goes.
Contact An Orlando Workers' Compensation Attorney
The 'scope of employment' means different things to different employers, but the law establishes certain benchmarks. If you have questions or concerns about whether or not your injury may be covered, or whether the 'going and coming' rule shuts you out, contacting an Orlando workers' compensation attorney from the Hornsby Law Group may be the first step you take toward the compensation you deserve. Contact our office today at (407) 499-8887 for a free consultation.
Source:
flsenate.gov/Laws/Statutes/2021/0440.02
1dca.org/content/download/831765/opinion/203777_DC05_03092022_102626_i.pdf