The Most Common Issues When Filing A Florida Workers' Compensation Claim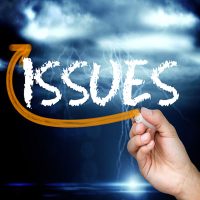 When a person is injured on the job in Florida, the way they can obtain compensation and benefits is by filing a claim for workers' compensation. In all but the rarest circumstances, workers' compensation is the exclusive remedy for people who are injured at work, so ensuring a claim is filed properly is critical. However, it is all too easy for the average person to make mistakes or miss details in the process, particularly if they have never gone through it before.
Too Long Delayed
Florida law requires that in order for a workers' compensation claim to be valid, the injured employee must inform their employer within 30 days of the accident that caused the injury. Too often, a person will forget to fulfill this requirement – or they may fear consequences from a punitive employer. It is crucial that this requirement be fulfilled – failure to do so will effectively close the window on the employee's ability to seek benefits for their injury.
Allegations of Pre-Existing Conditions
Very often, if an employee claims a work-related injury, an employer or their insurer will try to argue that the condition was pre-existing, or partially pre-existing, thus absolving them from paying any medical expenses. While it is true that an employer is not responsible for bills related to a previous, non-work-related condition, this does not mean they can avoid all responsibility. Florida law requires that the injured employee show that their on-the-job injury was the major contributing cause of their current incapacity – but if they can do so, the employer is still on the proverbial hook.
Fear of Retaliation
Employees have the right to file for workers' compensation benefits if their situation warrants doing so. However, far too many employers will retaliate against an employee who does so, for a variety of reasons. A person who files for workers' compensation benefits may find themselves demoted, forced to take a pay cut, or even fired – but this kind of behavior is firmly against the law, and you may be able to hold your employer liable if this happens to you.
While workers' compensation is the exclusive remedy for employees who are injured on the job, this does not apply to an employer's bad-faith actions. You have the right to file a charge against your employer, either with Florida's Department of Labor or with the federal Equal Employment Opportunity Commission (EEOC) – this can be the first step on the road to receiving the compensation you deserve.
Contact An Orlando Workers' Compensation Attorney
Being injured at work is always a difficult situation; sometimes it can be made worse. If you have occasion to file a workers' compensation claim after a work injury, an Orlando workers' compensation attorney from the Hornsby Law Group can help answer your questions about the process, and help you discover your options in the event of retaliation. Call our office today for a free consultation.
Source:
leg.state.fl.us/statutes/index.cfm?App_mode=Display_Statute&URL=0400-0499/0440/0440.html