Am I Eligible For Workers' Compensation As A Delivery Driver?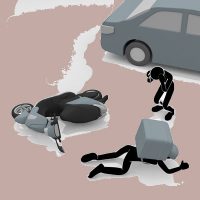 With rare exceptions, employers in the state of Florida are required to provide workers' compensation for most of their employees. As long as the worker's injury occurred on the job, within the 'scope' of their employment, and the injury was properly reported within the required time limit, the employee is generally entitled to medical benefits. However, employees who do not work traditional jobs – those who are 'gig' workers or independent contractors, such as delivery drivers – may have a slightly more complex situation on their hands in the event of an injury.
At Work Or "On Employer's Business"
If you work as a delivery driver, you likely spend quite a lot of time off your employer's premises even though you are still 'at work.' This does not mean that you cannot file for workers' compensation, though; rather, you are considered to be engaged in your employer's business, and thus still acting within the 'scope' of your work. The only time that this is not true is if you engage in what is known as a 'frolic;' essentially, a significant side trip. If you stop at home while on a delivery and hurt yourself slipping in your own apartment, your employer is not liable for your injuries.
The most common work-related injury for a delivery driver will be an auto accident, either as a single vehicle, or involving a third party's vehicle. If no third party is involved in your accident, you can still file a workers' compensation claim against your employer, but these claims can be difficult to make stick simply because sometimes, they wind up being your own word against your employer's. If a third party is involved, however, the case can become complex because of Florida state law on workplace injuries.
Exclusive Remedy
Workers' compensation benefits exist as a bargain between an employer and employee – in exchange for no-fault benefits, an employee gives up the right to sue their employer over a work injury unless there is evidence of gross negligence. Workers' compensation is the exclusive remedy. However, no such 'bargain' exists with third parties; in other words, if you are involved in an accident with a third party, you have the right to file suit against them for your injuries.
The complexity comes about because it is very likely that you will apply for – and receive – workers' compensation benefits before the conclusion of a lawsuit. In most cases, what will happen in this situation is that you will be required to pay back any benefit costs to your employer if you win a money judgment against the third party. This is known as subrogation, and while it does not always occur, it is commonly required by Florida employers.
Call An Orlando Workers' Compensation Attorney
If you are a delivery driver and you have been involved in an accident while at work, it can be confusing to determine what your options are. An Orlando workers' compensation attorney from the Hornsby Law Group can help answer your questions and manage your concerns. Call our office today at (407) 499-8887 for a free consultation.
Source:
law.cornell.edu/wex/frolic_and_detour