What If My Employer Doesn't Have Workers' Compensation Coverage?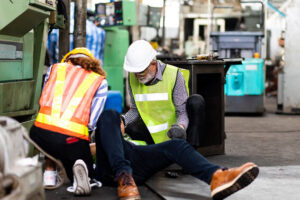 The strong majority of employers in Florida are required to carry workers' compensation insurance coverage, though the specific criteria for coverage do vary between industries. If an employee is injured at work, they can then file a claim for benefits with their employer's insurance carrier. However, some employers try to do business without coverage, or try to avoid paying for the coverage they are required by law to have. If you have been hurt at work but your employer does not have workers' compensation coverage, it can be frightening – but you do have options to try and recover compensation. Calling an attorney familiar with these issues can be helpful.
Who Has To Carry Coverage?
Florida law requires that employers in the construction industry carry workers' compensation insurance if they have 1 or more employees. For most non-construction industries, the requirement kicks in at 4 or more employees, though the agriculture industry has its own specialized requirements. Contractors are also required to ensure that any subcontractor is covered by workers' compensation, or cover any medical bills themselves.
In general, workers' compensation insurance is intended to cover bills for employees injured on the job, as well as providing a percentage of their average weekly wage until the injury has reached what the law calls maximum medical improvement (MMI). MMI is not necessarily making a full recovery; it may simply be the point where no further improvement is expected – but either way, it is the employer's insurer who covers these expenses, either until the employee is fully recovered or until they have reached a point where long-term disability is a better option than workers' compensation.
If No Coverage Exists
If you are injured at work, you have the obligation to disclose it to your employer, regardless of their insurance coverage situation. However, if you discover upon disclosure that your employer does not have workers' compensation coverage, this does not mean you have no recourse to get your bills covered. The most common remedy in this kind of situation is for the employee to file a personal injury lawsuit against their employer.
This is normally impossible in Florida; when one accepts a job with an employer who has workers' compensation coverage, one accepts that workers' compensation is the exclusive remedy for any disputes between employer and employee (though in some cases, third-party liability may exist as well). The employee gives up the right to file suit against their employer, while the employer agrees to provide coverage regardless of fault. However, if the coverage does not exist, no real bargain has been made, and the employee's right to sue their employer remains preserved.
Call An Orlando Workers' Compensation Attorney
In this day and age, an employee generally expects to be covered by workers' compensation insurance when they start a new job. If an employer does not have coverage (lawfully or unlawfully), it can be a shock, and an injured employee may have no idea how to progress. An Orlando workers' compensation attorney from the Hornsby Law Group may be able to help you determine what your options are, and what path is best for you and your loved ones to take. Call us today for a free consultation.
Source:
myfloridacfo.com/Division/wc/Employer/coverage.htm