What Is A Statutory Employee?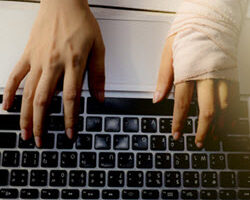 Construction workers have arguably the most dangerous job in the United States, with significant rates of injury and disability. There are countless workers in these fields to be seen in Florida, due to rising population levels and a shift in demographics toward more hands-on trades. Because of the danger and sheer volume of workers, Florida's workers' compensation system has created some shortcuts in the relevant law to help simplify issues for employers and contractors if someone gets hurt. One of these is the concept of the statutory employer/employee relationship, though it does see some limited use outside the construction field.
Contractors & Subcontractors
The construction industry is one of those where contracting and subcontracting is extremely common, since it is quite difficult to be an expert on every aspect of constructing a home or a commercial building. For example, a general contractor may subcontract out the plumbing work in a new home to a licensed plumber. Both carry workers' compensation insurance. While this leads to a fairly efficient business model, it also leads to confusion if someone is injured on the job – whose workers' compensation insurance should cover the costs? The subcontractor's or the general contractor's?
The relevant Florida statute states that workers under both a contractor and a subcontractor "shall be deemed to be employed in one and the same business or establishment, and the contractor shall be liable for" any workers' compensation owed to any of these workers unless the subcontractor has 'secured payment' first. In other words, the general contractor will be held liable for injuries on the job unless the subcontractor is able to handle the matter. If the subcontractor does not have workers' compensation insurance, the general contractor may find themselves in significant trouble.
Workers' Compensation As Exclusive Remedy
One might wonder why Florida law allows this kind of legal fiction. The answer lies in the options it grants (or takes away from) injured workers. If a contractor complies with the provisions of Sec 440.10(1)(b) in terms of ensuring workers' compensation coverage for both actual and statutory employees, they are then rendered immune from any suit stemming from this specific matter. In other words, if workers' compensation is made available to an injured employee, the employer cannot also be sued in ordinary court – to allow this would allow injured workers to 'double dip' into compensation, which is both unfair and inequitable.
Sec 440.11(1) explicitly states that workers' compensation is meant to be an injured employee's exclusive remedy for the harm they suffered. This applies to all categories of employees, as long as the definition of 'employee' is met in the first place – in Florida, 'employee' is defined as someone whose output and productivity are overseen and guided by superiors. Statutory employees are treated exactly the same as ordinary employees at this juncture, and while it can sometimes be advantageous, sometimes it may also be difficult – for example, a person's case might have a conceivably better chance of succeeding at trial, but going to trial is barred by such a provision.
Contact An Orlando Workers' Compensation Attorney
Being a statutory employee means living in limbo, somewhat; if you are injured, you may not receive as much compensation as you think is deserved, but at the same time, your status may only be part of the reasons. The dedicated Orlando workers' compensation attorneys at the Hornsby Law Group enjoy sitting down with real people and trying to figure out ways to make workers' compensation work for you. Contact the office today to set up a consultation.
Resource:
leg.state.fl.us/statutes/index.cfm?App_mode=Display_Statute&URL=0400-0499/0440/Sections/0440.10.html