Workers' Compensation and Placement Agencies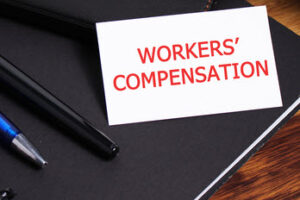 Florida's rules for workers' compensation are fairly straightforward for most employees – if a worker is employed by a covered company, any injury they suffer on the job will be covered by workers' compensation coverage. However, when one's employment is temporary, such as through a placement agency, getting workers' compensation coverage may be more difficult, rightly or wrongly. If you have questions, contacting an attorney may be a good idea.
Who Do I Work For?
Most temporary workers ('temps') are considered employees of both the placement agency sending them to work, and the company for whom they are actually performing work. However, this can cause confusion as to who bears responsibility for the employees – while things like payroll are usually the responsibility of the staffing agency, who provides workers' compensation is sometimes up in the air. Normally the staffing agency will handle this responsibility as well, but sometimes, a client company will make arrangements to cover the expense themselves.
Regardless of who actually handles paying for workers' compensation coverage, it is required to be provided by any employer with 4 or more employees (less in certain industries). This means that if you are injured while working either for the staffing agency or for a client, you have the right to seek medical treatment for your injury. While it is a good idea to report an on-the-job injury to both the client and the staffing agency, once you have reported it, you should be able to seek medical treatment in the same manner as any permanent worker.
Potential Options
Florida workers' compensation laws require that you file your claim for benefits within 30 days of being injured. However, once you have filed that claim, it is not implausible that neither the staffing agency nor the client company will agree to cover your bills, especially if it is possible to throw blame for your injury on the other. You must be able to show that your injury on the job was the major contributing cause of any resulting disability or incapacity – but even with a clear-cut claim, it is possible to have your claim denied.
If your claim is denied, you can appeal, though an attorney on your side may make that process easier. That said, if the Workers' Compensation Commission rules that you are not an employee, you may be able to file suit against your employer under a theory of negligence. Florida law establishes workers' compensation as the "exclusive remedy" for on the job injuries – but this only applies to employees. If you are not classified as an employee, you are not bound by that provision.
Contact An Orlando Workers' Compensation Attorney
In today's labor market, many people turn to temporary work to pick up extra money or to make ends meet. However, they are often unaware of their rights as employees, so if something happens, they are unprepared. An Orlando workers' compensation attorney from the Hornsby Law Group can help you understand your options, and help you decide how best to go about getting the compensation you deserve. Call our offices today to speak to an attorney.
Resource:
flsenate.gov/Laws/Statutes/2011/0440.11
myfloridacfo.com/Division/wc/Employer/coverage.htm
https://www.hornsbylawgroup.com/major-contributing-cause-in-workplace-accidents/