Sudden Spinal Injuries Can Be Life-Changing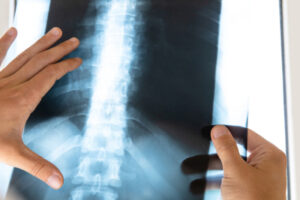 Back and spine injuries are some of the most serious that a person can experience, simply because so much of our bodies is controlled by the spinal cord. An injury to the area may leave someone with neurological issues, an inability to walk, or any other potentially debilitating condition – and if you have been harmed by the negligence of another person, you have the right to seek compensation for what you have been through. Monetary awards will not get your life back to normal, but it can help to handle medical bills and pay for quality of life improvements.
Patterns Of Injury
Statistics from the National Spinal Cord Injury Statistical Center (NSCISC) estimate that almost 18,000 new spinal cord injuries happen in the United States every year, with more than three-fourths of them being in young men, under the age of 35. 2019 data reports an increase in Black male victims, to the point where they are overrepresented compared to their share of the general population. While of course, anyone may be injured, there are reasons for certain demographics being overrepresented.
The most common cause of spinal injuries in the most recent available data is vehicle accidents – either being injured in the accident itself, or being struck by a vehicle. Other common events that lead to spinal injuries include falls (especially among the elderly), crimes of violence, and sport or hobby injuries. Vehicle accident injuries also tend to be complete, as opposed to incomplete – an incomplete injury means that some neurological function remains, while a complete injury means all function is extinguished.
Filing Suit
If your spinal cord injury has occurred due to the negligence of another person, you have the right to try and seek compensation for what you have been through. These types of cases usually are brought under a theory of negligence, meaning that in order to recover, someone must establish certain criteria. The plaintiff must show that the defendant has breached their duty to exercise reasonable care, and that the defendant's breach was the direct cause of the harm they suffered.
For example, if you are injured in the defendant's vehicle, but the defendant was driving recklessly, this would establish that the defendant breached their duty to exercise reasonable care toward their passengers. If you can show that your injuries had no other intervening cause – that is, there was no other reason why you were injured – you should be able to recover. This is true even when you are deemed partially at fault – Florida law holds that if a plaintiff is ruled partially responsible for their own injuries, they can still recover for the portion of their damages that is not their fault.
Contact An Orlando Spinal Cord Injury Attorney
A spinal injury can completely alter your life and those of your family. If you have sustained one due to someone else's reckless or negligent behavior, contacting the Orlando back injury attorneys at the Hornsby Law Group can be the first step toward getting the recovery you deserve. Call our offices today to set up a free consultation.
Resource:
leg.state.fl.us/statutes/index.cfm?App_mode=Display_Statute&URL=0700-0799/0768/Sections/0768.81.html
nscisc.uab.edu/Public/Facts%20and%20Figures%202019%20-%20Final.pdf
https://www.hornsbylawgroup.com/are-lunchtime-accidents-compensable/