Recovering For A Florida Spinal Injury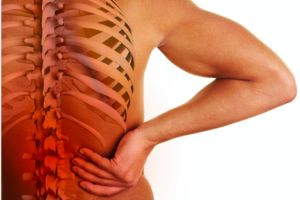 One of the worst types of injuries in terms of rehabilitation time and medical bills is an injury to the spinal cord or vertebrae. If you have been unfortunate enough to sustain a spinal injury, seeking out an experienced legal professional well versed in these cases can be a huge help toward getting your medical bills paid. Let a good lawyer stand up for you while you and your family try to focus on recovery.
Injury Statistics Show Cases Vary
The National Spinal Cord Injury Statistical Center (NSCISC)'s fact sheet for the most recent year estimates that approximately 17,730 new cases of spinal cord injury occur per year. Almost 80 percent of those new cases are male, and roughly 60 percent are white. This is supported by looking at the most common causes of spinal injuries; vehicular crashes, falls from high elevation, and acts of violence are the top three, with sports injuries also seen fairly often.
The level of neurological impairment can also vary between cases. There are two types of impairment, complete and incomplete. Complete para- or quadriplegia means that there is no neurological activity remaining in the affected area, while incomplete means that some neurological function is preserved. Both of these types of impairment will yield different sorts of challenges, and run up different medical bills. Ensuring that you are able to focus on recovery instead of paperwork is critical.
Do Not Wait To File
It may seem like too much trouble to try and bring suit to cover your medical bills. However, an experienced attorney can handle much of the load. Spinal cord injury patients have so much to deal with already – in addition to a loss in quality of life, more tangible symptoms like loss of sexual and urinary function, respiratory issues and post-traumatic stress can take a toll on a person's willingness to fight. However, the compensation you receive can be significant, should you prevail at trial – lost wages, medical bills, and pain and suffering are just some of the damages you can recover for.
Keep in mind, however, that if you do decide to file suit, you have a specific length of time in which to do so. Florida's statute of limitations on personal injury cases is four years, meaning that you must bring suit within four years from the date of your accident, or you lose the right to file at all. Cases must be brought in a timely fashion, so that evidence is still preserved – waiting too long would potentially reduce a case to the plaintiff's word against the defendant's.
Contact An Orlando Spinal Cord Injury Lawyer
If you have sustained a spinal cord injury, you need an experienced attorney on your side to ensure that your rights are protected and you have a chance to seek the compensation you are owed. The Orlando back injury attorneys at the Hornsby Law Group can work with you to put forth the best case possible. Contact our office today for a free consultation.
Resource:
nscisc.uab.edu/Public/Facts%20and%20Figures%202019%20-%20Final.pdf
https://www.hornsbylawgroup.com/florida-spinal-cord-injuries/