Florida Spinal Cord Injuries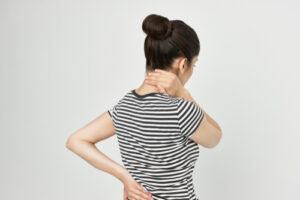 Injuries to the spinal cord are among the most severe that a human body can sustain, with potentially lifelong complications. If you or a loved one sustain a spinal injury due to another person's negligence, however, it can feel even worse. Contacting an experienced personal injury lawyer can help you get the compensation you need to try and move on with your life and pay your medical bills.
Statistics Show Grim Trends
The National Spinal Cord Injury Statistical Center (NSCISC) estimates that approximately 17,730 new spinal injuries occur every year, with roughly three-fourths of the new cases each year being male. In the 1970s, the average age of a spinal injury victim was 29, but it has risen sharply to age 43 in the past decade. This is somewhat disturbing, because data also show that the average hospital stay for those with spinal injuries has declined by roughly half, with rehabilitation time length decreasing by more than half. While technology has certainly lowered the amount of recovery time needed, it does make one wonder if those who need the care are receiving it.
One can also see that the average life expectancy for someone living with a spinal cord injury has not improved since the 1980s, remaining continually between three and ten years below the life expectancy for those without spinal injuries, with those who are ventilator-dependent having by far the least amount of estimated life expectancy post-operation. It is certainly possible to live a full life after a spinal cord injury, but doing so requires the right care, and the right mindset.
Who Is Responsible?
If you have been involved in an accident where you have sustained damage to your spinal cord, and it was due to another person's negligence, you may be able to file a lawsuit against them to try and hold them liable. While the specific cause of action will likely depend on the exact facts of your accident, there are certain factors that must be proven in every case – namely, that the defendant owed you, the plaintiff, a duty to exercise reasonable care, and that they failed to do so. You must also show that the harm you suffered was directly because of the defendant's actions (or lack thereof).
It is important to know that even if you are found to be partially responsible for your own injuries, you can still recover in most cases. Florida follows what is called a pure comparative fault system of damages, meaning that even if a plaintiff is found partly responsible, they can still be compensated for the defendant's portion of the damages sustained. For example, if a plaintiff is found to have been 30 percent responsible, the defendant would still be on the proverbial hook for the remaining 70 percent.
Call An Orlando Spinal Cord Injury Attorney
Spinal injuries can be quite serious, even if they initially appear mild. If you have sustained one due to someone else's negligence, contacting an experienced attorney can be a good first step toward determining whether or not you can seek compensation from that person. The Orlando back injuries attorneys at the Hornsby Law Group are here to try and help those who need a hand through what can be a difficult process to navigate. Contact us today to schedule an appointment.
Resource:
nscisc.uab.edu/Public/Facts%20and%20Figures%202019%20-%20Final.pdf