Workers' Compensation & Wrongful Death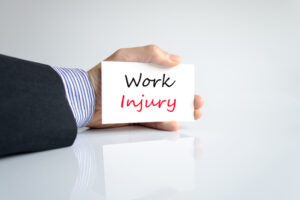 Workers' compensation is most often thought of in the context of a temporary injury. However, if you are unlucky enough to lose a loved one on the job, it is possible to collect workers' compensation benefits for their passing in Florida. However, it is a good idea to consult a knowledgeable attorney before attempting to deal with the Division of Workers' Compensation and other relevant authorities, as negotiating the process can be very complex.
Criteria Are Specific
Florida's workers' compensation statutes are quite clear both about the benefits available to the family of a deceased worker and about the requirements that one must meet in order to receive them. Benefits are payable if the death of your loved one happens within 1 year of their accident, or within 5 years after "continuous disability." Depending on the situation, funeral expenses of up to $7,500 may be covered, in addition to tuition for the spouse of the deceased at either a career center or community college, for a set number of classroom hours. This is in addition to the financial compensation that may be approved.
In order to qualify for workers' compensation death benefits in Florida, you must have been dependent on the deceased, and you must have been their spouse, minor child, parent, sibling, or grandchild (other family members are deemed too distant by law). The law lays out a sort of preference order, meaning that if one family member exists, other dependents may receive a smaller share of available benefits. For example, if a worker died without a spouse, but was survived by their parents and siblings, their parents would be first in the preference order, with any other available benefits going to siblings after the parents' claims were heard.
Attorney Fees Are Capped
It can be tempting to try and handle workers' compensation cases yourself, especially since attorney fees can be expensive in many situations. However, you should be aware that in Florida, the law specifically regulates the amount that attorneys are permitted to charge in workers' compensation matters. If no such regulation existed, an employer could make it too expensive for workers to sue in cases where it might be necessary.
The relevant statute states that in a case dealing with the Florida Workers Compensation Act, the maximum fee an attorney can charge is 20 percent of the first $5,000 in benefits that the employee might receive, followed by 15 percent of the next $5,000 in benefits, followed by 10 percent of all benefits obtained over $10,000. So, for example, if you were awarded $40,000 in benefits, your fee owed would be $4,750 – $1,750 for the first $10,000, plus $3,000 for the other $30,000.
Call An Orlando Workers Compensation Attorney
Losing someone suddenly is an event that no one is ever prepared for, especially not while they are on the job, where they should be as safe as possible. If this has happened to you, you need a compassionate and experienced Orlando workers' compensation attorney who will work hard to get you the benefits you are entitled to, so that you and your family can stay on your feet. The Hornsby Law Group is ready and willing to try and assist you. Contact us today for a free consultation.
Resource:
leg.state.fl.us/statutes/index.cfm?App_mode=Display_Statute&URL=0400-0499/0440/Sections/0440.16.html
https://www.hornsbylawgroup.com/is-workers-compensation-the-only-remedy/