Workers' Compensation Death Benefits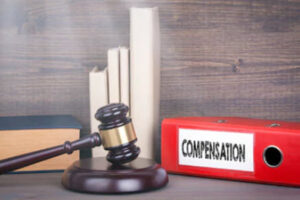 Workers' compensation insurance is designed to ensure that workers and their families have access to the medical care and benefits they need. This applies to accidents, but if a worker is unfortunate enough to lose their life in a work-related accident, Florida workers' compensation also provides death benefits (referred to as 'dependency' benefits) to their surviving family. While no one ever wants to be in such a position, it is still good to be aware that the option to seek such benefits exists.
Who Can Apply?
Florida law states that if a worker dies in the line of duty, their surviving family may apply for death benefits as long as the worker's passing occurs within 1 year of the accident (or, if the accident causes continuous disability, within 5 years of the accident). A claim for benefits must be filed within 2 years of the employee's passing, or the family loses their claim entirely. Be advised that 2 years is a much shorter time than one might imagine it to be, so it is a good idea to file quickly.
Many people can apply for death benefits – generally, anyone who is related to the deceased person by blood or marriage and directly depended on them. This most often means spouses, children, parents, siblings, and grandparents, though any other family member who lived with the deceased and can prove dependence may also have a claim. Keep in mind that only minor children qualify to file; by definition, most adult children are not dependents, and dependency is key.
How Much Can I Receive?
Regardless of whomever files for death benefits, if they are successful, they can recover both funeral expenses (up to $7,500) and weekly benefits, which will be a percentage of the deceased employee's average weekly wage. The total for benefits paid out to the worker's family cannot exceed more than $150,000, and how much the family will receive per week depends on how much the worker made each week at work.
In 2021, the statewide average weekly wage was determined to be $1,011.07, which is used as a benchmark – if the deceased person was making more than that, the maximum will be $1,011.07 per week, but if they were making less, their average weekly wage will be used in calculating amounts. For example, if a worker making $950 per week dies in an on-the-job accident, his family would receive a certain percentage of $950 per week, depending on the relationship of the person who applied for the benefits.
Contact An Orlando Workers' Compensation Attorney
No one ever wants to contemplate losing a loved one, particularly not in a sudden manner like an on-the-job accident. If you have been so unfortunate as to experience this, calling a dedicated Orlando workers' compensation attorney from the Hornsby Law Group may be the first step toward getting the compensation you deserve. No amount of money or assistance will bring your loved one back, but it can help keep you and yours on your financial feet. Call our offices today for a free consultation.
Source:
leg.state.fl.us/Statutes/index.cfm?App_mode=Display_Statute&Search_String=&URL=0400-0499/0440/Sections/0440.19.html