Back Injuries & Car Accident Claims In Florida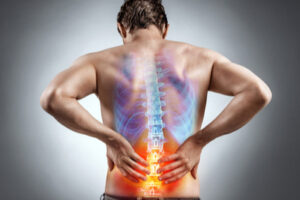 While auto accidents can cause serious, life-long injuries and disabilities, many of the most severe stem from back and spinal injuries. Broken vertebrae and damage to one's spinal cord can require months and even years of rehabilitation, and if it has happened due to another person's negligence, it can feel overwhelming to try and seek the monetary compensation you need and deserve. Enlisting an experienced attorney can make all the difference.
Serious Injuries Common
The most serious and long-lasting potential injury that one might sustain in an automobile accident is an injury to the spinal cord. The National Spinal Cord Injury Statistical Center (NSCISC) estimates that in the U.S., approximately 54 people per 1 million have some degree of spinal injury, with vehicle crashes being the most common cause in recent months and years. This works out to roughly 17,700 new spinal injuries each year, with nearly 80 percent of those newly diagnosed being male and approximately 60 percent being white.
In addition to spinal cord ruptures or other issues, auto accidents also place tremendous strain on the neck and lower back, and depending on the specific nature of your accident, that strain can cause anything from nerve damage to whiplash to broken bones. Disc and joint injuries are also some of the more common conditions seen in accident victims – while most disc injuries happen as a result of long-term wear and tear, some can come about as a result of sudden trauma like one experiences in a car accident.
Am I Allowed To Sue?
If you believe that your injuries were caused by someone else's negligence, you may want to file suit against them to try and recover for your injuries. However, Florida is a no-fault state, which means that in most auto accident cases, you must file a claim with either your or the other driver's personal injury protection (PIP) insurer, instead of filing suit. Florida requires that every driver on the road carry at least $10,000 of personal injury protection insurance, which is meant to be reached in the event of an accident.
If your injuries are particularly severe, however – Florida law specifies a "significant and permanent loss" of a limb or bodily function, or any other type of permanent injury – the immunity is lifted, allowing the injured person to sue the individual allegedly responsible for the harm they have suffered. You may seek not only economic damages (tangible amounts like medical bills and lost wages), but also non-economic damages like pain and suffering or mental anguish. Florida's system is designed to cut down on frivolous lawsuits, but it does not leave you without options if you have been injured.
Contact An Orlando Back Injury Attorney
Back and spinal injuries can upend your life, and it can be both confusing and intimidating to try and seek redress on your own. An Orlando back injury attorney can help you determine how to approach getting compensation for what you have gone through, and try to answer the questions you will have throughout the process. The Hornsby Law Group has experience in these types of cases, and we are ready and willing to help you with yours. Call our offices today for a free consultation.
Resource:
nscisc.uab.edu/Public/Facts%20and%20Figures%202019%20-%20Final.pdf
https://www.hornsbylawgroup.com/have-you-suffered-a-traumatic-brain-injury-in-florida/