Collecting Workers' Compensation Death Benefits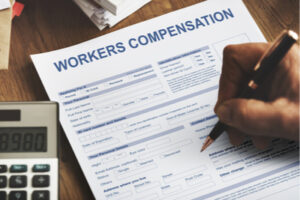 On-the-job accidents are sadly a part of life for many workers, especially in hazardous lines of work. However, if the unthinkable happens and you lose a loved one due to an accident on the job, you and the rest of their family should be entitled to collect compensation that can help keep you on your feet while you mourn and adjust. While nothing can bring the one you lost back, receiving just compensation for your loved one's passing can at least help keep the lights on and let you focus on the more important things. If an employer fails to pay out, you have options to try and pursue the matter.
Benefits For Dependents
Generally, the law states that if an employee is killed on the job, and the cause of death is a compensable injury (that is, an injury where they would be entitled to compensation, had they lived), their family is eligible to collect Florida workers' compensation death benefits. State law requires that if a work-related death occurs within 1 year of the initial accident, or within 5 years of "continuous disability," the family may recover funeral expenses (up to $7,500), and compensation to certain surviving family members. In addition, the surviving spouse may be entitled to receive certain educational assistance.
In Florida, only certain family members are able to recover, and only then if they can show that they were dependent on the deceased person – generally, the surviving spouse, any children, parents, siblings, or grandchildren. This may seem unfair to someone else who was dependent on the deceased person, such as blood relations living in the same house, but the state's general rationalization is that such people will be cared for by those family members who do receive benefits.
How Much?
If you and your family are cleared to receive workers' compensation death benefits, the exact amount will be roughly two-thirds of the deceased worker's average weekly wage. Calculating average weekly wage (AWW) oneself is an extremely difficult task, given the constantly shifting variables at play, but an experienced attorney can help. At the very least, be aware that there is a statewide maximum on such payments – as of January 2020, it was $970.58 per week – that can help you understand the rough amount you may be able to receive.
Keep in mind that the total compensation paid out to your family (save the $7,500 allotted for funeral expenses) cannot be more than $150,000 total. This may sound like quite a lot over time, but it is important to understand that death benefits are to be used to help your family get through this time when financial hardships may seem to mushroom. That said, if you encounter any resistance from your loved one's employer, you have the right to try and file a petition for benefits so that you can receive what you are entitled to receive.
Contact A Winter Park Workers' Compensation Attorney
Losing someone suddenly is always a difficult thing to go through, and while monetary compensation cannot turn back the clock, it can help your family stay afloat while you try to get through this life-changing event. The Winter Park workers' compensation lawyers at the Hornsby Law Group can offer compassionate and dedicated representation when you may need it most. Contact us today for a free consultation.
Resource:
myfloridacfo.com/Division/wc/pdf/Max-Comp-Rate-2020-Bulletin.pdf
https://www.hornsbylawgroup.com/do-i-get-workers-compensation-as-a-temp/