After A Motorcycle Accident In Florida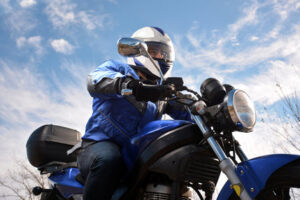 Riding a motorcycle in Florida is a beloved hobby for thousands of people. However, most riders understand and accept that it can be a dangerous hobby, and if you are injured in an accident with an automobile, it can be a time-consuming effort to seek compensation for what you have been through. However, time-consuming does not mean impossible, especially with an experienced attorney on your side.
Danger On The Road
As of early March 2020, there are approximately 622,000 motorcycles registered in the state of Florida, which is one of the top five totals in the United States. Because of the sheer volume of bikes on the road, the proportion of accidents and casualties in Florida are high, relatively speaking, but unfortunately, motorcyclists have generally higher chances for injury and death in auto accidents. The National Highway Traffic Safety Administration (NHTSA) estimates that a motorcyclist is 27 times more likely to die in an accident than a driver or passenger in an automobile.
This figure may seem hyperbolic, but given the lack of protection that a motorcyclist has, compared to the occupants of an automobile, it is easier to understand. A motorcyclist does not have air bags, metal and glass between them and the road – Florida law does not even require helmets be worn, though the majority of cyclists do use them. Also, depending on the specifics of your situation, it is sometimes common for motorcyclists to be missed or ignored by motorists both before and after a crash, especially at night.
No-Fault Does Not Apply
In Florida, when two automobiles collide, they are required to file any claims with their own insurers, as opposed to filing suit in court. This is because Florida is a 'no-fault' state, meaning that car crash cases cannot be decided in court unless the plaintiff's injuries are permanent and severe. However, this is not the case for motorcycle accidents – personal injury protection insurance only covers vehicles with "at least four wheels," so injured motorcyclists have the right to file suit in court to try and recover for their injuries.
If you do file suit in court, you must establish that the defendant failed to exercise reasonable care toward the other motorists on the road, and that their failure was the direct cause of your injuries, with no other intervening cause. This is not always easy, but with proper accident reconstruction and legal help, you have a good chance to hold the driver liable for the harm you have suffered. Even if you are found to be partially liable, you may still be able to recover, with whatever amount you were awarded being lowered by your percentage of fault.
Call An Orlando Motorcycle Accident Attorney
The fear of injury or fatality must always be a consideration for motorcyclists, but it should not keep you from enjoying a hobby you love. If you have been injured in a motorcycle accident, contacting the Orlando motorcycle accident attorneys at the Hornsby Law Group can be a good first step toward getting the compensation you deserve. Call our offices today to speak to an attorney.
Resource:
flhsmv.gov/pdf/vehicle-vesselreports/cvr_02_2020.pdf
https://www.hornsbylawgroup.com/factors-in-florida-motorcycle-crashes/