Does My Family Get Benefits If I Am Killed On The Job?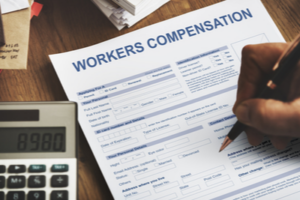 Many Floridians work in hazardous occupations; on average, somewhere between 300 and 400 people are killed on the job each year in Florida, many in the construction and transportation industries. While the death rate in Florida is comparably less than in many other states, it is still important to be aware of what benefits your family can collect if you meet with an accident on the job. A knowledgeable attorney can help you understand your options.
How To Obtain Compensation?
If someone is killed at work, or dies due to a condition contracted on the job, their family is able to file for death benefits via Florida's workers' compensation system, as long as their deceased loved one's employer is covered by the relevant statutes. Florida law requires any business with 4 or more employees (1 or more, if in the construction industry) to obtain workers' compensation insurance for events exactly like this. Benefits are not automatic – the family must file a claim – but they are relatively simple to access.
If the employer is too small or otherwise does not carry workers' compensation coverage, the family may be able to file suit in Florida courts if they believe that their loved one's death was due to negligence or recklessness. However, when dealing with a covered employer, workers' compensation is generally the family's only recourse for compensation. When accepting a job offer, the employee essentially agrees that in exchange for prompt medical treatment in the event of an injury, they will waive any right to sue the employer in court.
Filing The Claim
Only certain family members may file a claim for Florida workers' compensation benefits, depending on whether the deceased person was married or had any children. If they were unmarried and had no children, their nearest immediate family can usually make the claim – for example, parents, siblings, or other dependents that relied on the deceased person for support. If the deceased was married and/or had children, those family members have a higher claim to the benefits.
If the claim is approved, benefits will be paid weekly; the state maximum as of this writing is $939, which will then be divided between however many members of the deceased person's family have made the claim. In addition, the statute permits a one-time payment of up to $7,500 for funeral expenses. One other important benefit that is mandated by Florida workers' compensation law is the payment of "postsecondary student fees" at a career center, or paying for up to 80 semester hours at an approved community college, for the surviving spouse. If the deceased employee was the family breadwinner, helping the spouse improve their education can be highly beneficial.
Call An Orlando Workers' Compensation Attorney
The odds are against the average worker dying on the job, but it does happen, and if your family is unfortunate enough to experience this situation, you need a compassionate Orlando workers' compensation attorney on your side who can help your family go through the process of filing for the benefits you are entitled to. No amount of money will bring back your loved one, of course, but financial compensation can help keep your family afloat through a difficult transition period. The Hornsby Law Group is ready to work with you. Contact our offices today for a free consultation.
Resource:
myfloridacfo.com/Division/WC/Employer/faq.htm
https://www.hornsbylawgroup.com/is-a-delayed-diagnosis-medical-malpractice/