Wrongful Death Lawsuits In Florida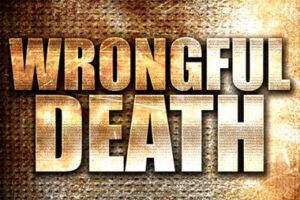 No one ever expects to lose someone they love suddenly, but having it happen due to someone else's negligence is something no one should have to go through. If you and your family have been unfortunate enough to experience this, you may be able to file a lawsuit for wrongful death, seeking compensation for the loss of your loved one. Nothing can replace your loved one, of course, but compensation can help your family stay on its feet during a period when you are trying to adjust to a new normal.
"Wrongful Act, Negligence, Or Default"
Florida law allows the estate of a deceased person to file a lawsuit for wrongful death if the person's passing was due to the "wrongful act, negligence, default, or breach of contract" of another. While the personal representative of the deceased person's estate must be the one to file the lawsuit, it is filed on behalf of the surviving family, in addition to the estate itself. The law defines 'surviving family' as the surviving spouse, parents, and children, as well as any other relative (by blood or adoption) who was "partially or wholly dependent" on the deceased for support or services.
Keep in mind that this is different than a survival action, which is sometimes also mentioned as a possible lawsuit by an estate's personal representative. A survival action is a lawsuit brought to try and recover for the harm the deceased person suffered before their passing, and the harm that they would have been able to sue for had they survived. Generally, a family must choose between filing a wrongful death suit or a survival action in Florida, but it is easy for the average person to confuse the two.
Do Not Wait To File
If you are successful in filing suit, you may be awarded damages for both the tangible and intangible losses you have experienced. Florida allows recovery in wrongful death for both economic damages (concrete, quantifiable losses, such as lost wages, medical expenses, funeral expenses, and the like), and for non-economic damages (losses that are more difficult to quantify monetarily, like mental pain and suffering or loss of companionship).
Be advised that Florida has a two-year statute of limitations on wrongful death lawsuits, which can seem like a long time, but it is anything but – especially if a family does not elect to file suit right away. If you fail to file in time, you lose the chance to seek compensation from the allegedly negligent defendant. Statutes of limitations exist because evidence – and memories – decay over time, and if it were acceptable to file suit decades after an accident, it might pose an unfair handicap to evidence-gathering.
Contact An Orlando Wrongful Death Attorney
Losing someone is never easy. If you are unfortunate enough to lose a loved one, you need an Orlando wrongful death attorney who can help protect your interests, while also understanding that you and your family need time and space to heal. The Hornsby Law Group has years of experience in these types of cases, and we are happy to try and assist you with yours. Contact our offices today for a free consultation.
Resource:
leg.state.fl.us/Statutes/index.cfm?App_mode=Display_Statute&Search_String=&URL=0700-0799/0768/Sections/0768.19.html
https://www.hornsbylawgroup.com/accidents-with-uninsured-motorists-in-florida/