Mom Files Lawsuit Against Rowing Club After Death Of Son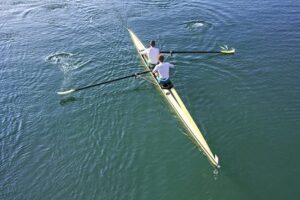 A woman from Orlando has filed suit against a local rowing club after her son drowned during a club practice. The boy, 12, was out on a boat with another club member when a lightning storm caused the craft to capsize. He and another boy died a few days later. The 12 year-old's mother filed suit in January 2023, alleging that both the club and the practice venue were negligent. She seeks damages for wrongful death.
Filing Suit
Florida's Wrongful Death Act establishes a cause of action for wrongful death when someone's passing comes about as the result of another person's "wrongful act, negligence, default," or breach of contract or warranty. Only an immediate family member, such as a parent, child, or spouse, may file a suit for wrongful death, though in the case of an adult, dependents can also recover the lost value of support and services.
It is important to keep in mind that there are two different types of wrongful death lawsuits under state law. A survival action is a cause of action that would have been brought by a deceased person while alive – for example, if they were involved in an accident some months before their passing, and the case was being prosecuted, it can be continued by the person's surviving family. A standard wrongful death suit is that pursued by a deceased person's estate against a negligent person or entity.
Recovery Can Be Difficult
It can be difficult to determine what kind of compensation to seek in a wrongful death case, and it can be even more complex when the victim is a child. In cases where an adult has lost their life due to another person's negligence, an appropriate amount of compensation is calculated by factoring in their potential lost wages and earning potential, among other factors.
It is much more difficult to approximate such things for a minor child, to say nothing of the fact that grieving family members often may feel it inappropriate to try and seek monetary compensation for a loss that cannot be replaced. If the family does decide to seek compensation, it is not impossible, though the younger the child, the more difficult their loss may be to quantify. Regardless, many families – including the family of the deceased boy in Orlando – do not file suit for money; they file suit to obtain what closure they can.
Call An Orlando Wrongful Death Attorney
While the outcome of the case in Orlando remains to be seen, losing a child is a life-changing tragedy. If it happens because of another person's negligence, it can make a difference to hold them accountable. An Orlando wrongful death attorney from the Hornsby Law Group can help you get the compensation you deserve if this has happened to your family. Call our office today for a free consultation.
Source:
msn.com/en-us/news/crime/mom-files-wrongful-death-lawsuit-after-12-year-old-orlando-boy-dies-during-rowing-practice/ar-AA16UdJi