Common Misconceptions About Florida Workers' Compensation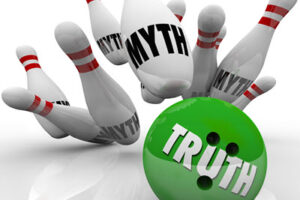 Workers' compensation law is a deceptively difficult area of the legal profession, but it is an important one because in most cases, filing a workers' compensation claim is an injured worker's only option. If you are injured on the job, it can be all too easy to get confused at the rules and requirements, to say nothing of the misinformation that perpetually crops up around the topic. It is crucial that you have your facts straight.
Myth: If my employer has workers' compensation coverage, then so do I.
Fact: At least in Florida, different industries have different requirements for coverage that does sometimes leave workers out in the proverbial cold. For example, Florida law holds that in the agriculture industry, only employers with at least 6 full-time employees and at least 12 seasonal workers that work between 30-45 days annually are required to have workers' compensation coverage. A smaller employer does not have to comply with the coverage requirements.
Myth: If my injury was my fault, I cannot get benefits.
Fact: While it is true that you cannot collect benefits if you were engaging in reckless behavior like taking drugs on the job, you can still recover workers' compensation benefits if your injury stemmed from your lack of experience or attention. In general, the system is more lenient to those who simply experience an accident than to those who can be said to have acted dangerously or recklessly.
Myth: I assumed the risk of injury when I accepted my job.
Fact: There is a legal doctrine referred to as 'assumption of risk,' and sometimes it does mean that an injured person may receive less in damages in a legal case. However, this does not apply to workers' compensation cases, only to personal injury cases. Florida workers' compensation law covers every employee who qualifies, regardless of the perceived dangerousness of one's occupation.
Myth: My employer can fire me for trying to seek benefits.
Fact: Not only is this incorrect, but an employer can face charges for engaging in this kind of retaliatory behavior, under both state and federal law. If an employee is covered under their employer's workers' compensation policy, that employee is entitled to seek benefits for a qualifying work injury, regardless of any other factor. If your employer subjects you to negative employment action because of a workers' compensation claim, you are within your rights to file a complaint with state or federal authorities.
Contact An Orlando Workers' Compensation Attorney
Being injured on the job can be a frightening experience, especially if you are your family's only breadwinner. If you have questions or concerns about a workers' compensation claim, calling an Orlando workers' compensation attorney from the Hornsby Law Group can help to get them managed. Call our office today for a free consultation.
Source:
myfloridacfo.com/division/wc/employer/coverage-requirements