Establishing Liability In Florida Car Accident Cases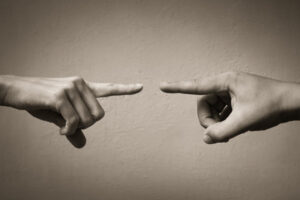 The most recent available data from the Florida Department of Highway Safety & Motor Vehicles (FLHSMV) estimates just over 400,000 car crashes in 2021, with around 3,700 fatalities. Auto accidents can be deadly for all involved – even pedestrians on the road may be injured or killed in a crash involving a passenger vehicle. That said, if you have been involved in an auto accident, it may feel difficult to establish that your injuries were caused by the negligence of the other driver. An experienced attorney can help.
Can I File Suit?
Florida is a no-fault state when it comes to auto insurance, which means that no matter who is at fault for the accident, your own auto insurance will cover your initial medical expenses and lost wages up to a maximum of $10,000.  The state legislature requires all Florida drivers to carry personal injury protection (PIP) insurance, and to use it for medical bills and expenses to cover bills.  This PIP insurance only covers 80% of your medical bills and 60% of your lost wages up to the maximum of $10,000 total.  Beyond the PIP insurance you may then make a claim against the at-fault driver and/or owner of the vehicle responsible for causing the accident for all unpaid medical bills and future medical bills.  If you meet the state's threshold of proving you have suffered a permanent injury, then you may also seek to recover for your pain, suffering, and disability.
Negligence is established under Florida law when it is established that (1) the defendant had a duty to exercise reasonable care toward the plaintiff; and (2) failed to do so, (3) directly causing the plaintiff's injuries. There are several ways that negligence can be established in court.
You Have A Chance To Recover
As one might imagine, the easiest way to establish negligence on the part of the defendant is to have evidence that does so – for example, accident reconstruction reports, medical records, or any witness statements that may exist. In some cases it may be possible to establish negligence by showing that the defendant broke a law designed to protect people like the plaintiff – this is called negligence per se, and can streamline court proceedings.
One important thing to keep in mind in Florida is that it recently changed its law so that now if you are found to be more than 50% responsible for an accident then you are not entitled to recover any compensation for your injuries.
Contact An Orlando Car Accident Attorney
Being in a car accident can be an experience that ranges from irritating to terrifying, and if you are injured as a result of another driver's negligence, you have the right to seek money damages for what you have been through. An Orlando car accident attorney from the Hornsby Law Group can help you receive the compensation you deserve. Contact our office today for a free consultation.
Source:
flhsmv.gov/pdf/crashreports/crash_facts_2021.pdf