How Much Can I Receive In Workers' Compensation Benefits?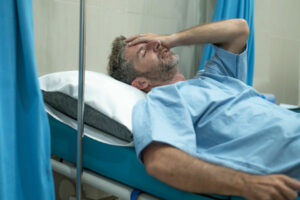 If you have been injured at work, it is standard for most people to file a claim for workers' compensation benefits. Unless your claim is denied for some reason, you will be approved to receive a certain amount of benefits for a certain period of time, depending on various factors that differ with every case. It can be confusing to understand which ones affect your case, and contacting an experienced workers' compensation attorney may help to clear up your questions and concerns.
Impossible To Estimate
The first thing that an injured worker should be aware of when it comes to workers' compensation claims is that there is no real way to 'guess' or estimate an 'average' in terms of how much they may receive. There are simply too many different factors in each workers' compensation case to be able to approximate a lump sum – and besides, workers' compensation payments are almost never given as one lump sum; rather, an injured worker receives payments over time (and those payments may change in amount from year to year).
Perhaps the most important factor, as one might imagine, is demonstrating a connection between your job and the injury. If you suffered an accident during the "normal course of [your] employment," you are presumed to have been injured on the job, and thus may be eligible for a settlement – but not every workplace injury is so clear cut. For example, you may have developed a repetitive stress injury like tendonitis or carpal tunnel syndrome; you must be able to show that it was due to the work you perform and not to some outside factor.
How Severely Were You Injured?
There are two other factors that play a fundamental role in determining the amount of workers' compensation benefits to which you are entitled. The first is the severity of your injuries; if a worker suffers a temporary total disability, the amount of their benefits will be different than someone who suffers a temporary partial disability. The latter worker may be able to return to work sooner than the former, or they may be able to perform light duty while the other will be totally laid up for a period of time.
The other crucial factor in determining your benefits amount is your average weekly wage (AWW). The average weekly wage is a measure approximating how much you earned in the 13 weeks before your accident, which will then be used to approximate the appropriate amount of benefits. Florida law generally gives 66 ⅔ percent of your average weekly wage in wage loss benefits for however long it takes for you to reach maximum medical improvement – that is, until you get to a point when you are back to normal, or when your injury will heal no further.
Contact A Winter Park Workers' Compensation Attorney
When you have been injured on the job, it can be frightening to worry about keeping your head above water financially. Workers' compensation benefits are intended to give an injured worker peace of mind while they focus on physical recovery. If you have any questions or concerns about your workers' compensation case, contacting a Winter Park workers' compensation attorney from the Hornsby Law Group can help to get them managed. We are happy to try and assist you. Call us today for a free consultation.
Source:
leg.state.fl.us/statutes/index.cfm?App_mode=Display_Statute&Search_String=&URL=0400-0499/0440/Sections/0440.02.html