Marlins' Fernandez Dies In Boating Accident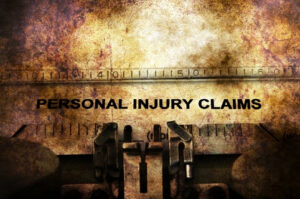 While we are sadly used to hearing stories of auto accidents or motorcycle accidents, we think less often of deaths and injuries sustained via other means. All terrain vehicles (ATVs), jet skis and boats take lives at a relatively similar clip, but such accidents are usually less well publicized than those on the freeways. However, on September 25, 2016, the Miami Marlins' Jose Fernandez was killed in a boating accident off shore, and it has raised questions and promoted discussion on how to handle things if your loved ones meet the same fate.
Boating Accident Statistics
The initial report of Fernandez's passing reported no alcohol or other substances were involved in the accident, though this has since come under question. However, alcohol is a factor in many, many boating accidents, yet boaters are rarely ticketed for driving under the influence. According to the most recent available state statistics, the Florida Fish & Wildlife Commission (FWC), the entity that issues most citations for boating while intoxicated, only issued 237 tickets for all of the year 2011 – a figure that is approximately ½ of 1 percent of the amount of tickets issued on land.
FWC statistics show there were 62 boating fatalities in the past year, with 10 reported as having alcohol involved. However, this is likely an extremely under-reported figure, because Florida law does not require Breathalyzer tests to be administered unless someone is observed to be visibly intoxicated. If Fernandez and his friends were indeed intoxicated, it may never have been reported, and such a phenomenon may happen in any case you bring, with how sadly common it appears to be.
Establishing Negligence
As with an automobile or motorcycle accident, negligence must be proven in order to establish liability. While some might try to argue that passengers and boaters assume the risk of injury by being on the water, and thus accept responsibility for their own injuries, this is not the case. Assuming the risk is a defense in a negligence case, but it can only be used if discussing an inherently dangerous activity. Boating is not classed as an inherently dangerous activity as defined under Florida case law.
That said, boaters do have a duty of care toward their fellow boaters and their passengers, just like drivers of land vehicles. Breach of that duty can be actionable, if it can be proven that the breach was directly due to the defendant's conduct, with no supervening cause. It must also be shown that you or your loved one, as the plaintiff, suffered a tangible loss. In other words, that your injuries were severe enough to last a significant amount of time, rather than mere bruises or shock. If your loved one dies as a result of their injuries, as did Fernandez, a showing of negligence may still be persuasive in terms of alleging wrongful death.
Contact A Winter Park Boat Accident Attorney
Accidents are by far the most common cause of personal injuries, and boating accidents cause far more injuries and fatalities than many are aware of. While the family of Jose Fernandez has not, as of this writing, filed any kind of suit in connection with his passing, you may be able to bring suit if you or a loved one is injured or killed. The compassionate Winter Park vehicle accident attorneys at the Hornsby Law Group can help guide you through the process of bringing suit, working hard to try and get you the compensation you deserve. Call us today to make an initial appointment.
Resource:
leg.state.fl.us/STATUTES/index.cfm?App_mode=Display_Statute&Search_String=&URL=0300-0399/0316/Sections/0316.1932.html