Great Break for Injured Workers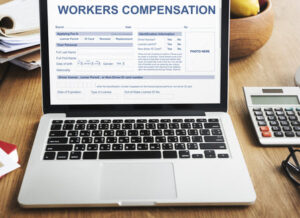 On September 27, 2016, Florida's insurance regulators handed down a ruling that has the potential to be extremely significant for both employers and workers in the state. After an April Supreme Court ruling about attorney's fees in workers' compensation cases, state regulators took steps to adjust workers' compensation rates accordingly. While the scheduled increase is smaller than the one proposed by outside authorities, many worry that small businesses will still suffer for it.
Castellanos And Its Ramifications
In April 2016, the Florida Supreme Court issued a ruling in the case of Castellanos v. Next Door Company (2016), wherein the issue was not whether the worker was entitled to compensation, but rather the amount his attorney was entitled to collect. After a lengthy court battle in which Mr. Castellanos was ultimately awarded workers' compensation, existing Florida legislation would have restricted his attorney's fee to $1.53 per hour, which is nowhere near what most workers' compensation attorneys charge for their time.
The claimant argued that while attorney's fees ought in theory to be regulated to help keep insurance rates down, to expect a professional to work for $1.53 per hour is manifestly unreasonable, to the point where the sliding scale used for fees (which bred the result) causes a drop in the number of legal professionals willing to represent injured workers. If permitted to continue unchecked, this could easily undermine the legitimacy of the entire system. The Court held that the fee schedule violated due process, because it installed an "irrebuttable presumption" that the attorney's fee was appropriate for the amount of work they put in, with no way to contest the issue under law.
Great Break For Injured Workers
Because attorney fees are thus no longer subject to a sliding scale, insurance regulators faced the possibility of rate increases in order to offset this. Originally, the National Council on Compensation Insurance (NCCI), which is an industry group permitted to make rate filings on behalf of insurers that handle workers' compensation, had intended to recommend a 19.6 percent hike in rates. However, Florida regulators lowered the order to 14.5 percent, which is the rate increase that will take effect as long as the NCCI submits an amended filing at the appropriate time.
What this means for injured workers is potentially positive; with the cap on attorney's fees in workers' compensation cases lifted, in theory it will incentivize more attorneys to take these cases. There has been a long history of Floridian workers being unable to bring their workers' compensation suits to court since the fee schedule was instituted, simply because few attorneys would prosecute such a case for such comparatively small reward. Business leaders and other employers, meanwhile, are decrying the rate increase, arguing that it will make businesses planning to move to Florida think twice about doing so, and actively harm the small businesses currently operating in the state. It remains to be seen which side will be correct in their predictions.
Contact An Orlando Workers' Compensation Attorney
Workers' compensation is an extremely complex field of law to begin with; the recent adjustments to relevant law may cause more confusion for the layman. Hiring an experienced Orlando workers' compensation attorney can help make things less intimidating. The skilled workers' comp lawyers at the Hornsby Law Group will advise you to the best of our ability, and if need be, help guide you through the process of filing suit. Contact us today via our website or on the phone to schedule an initial appointment.
Resources:
insurancejournal.com/news/southeast/2016/04/28/406984.htm
tampabay.com/news/business/banking/florida-insurance-regulators-approve-145-percent-hike-in-workers-comp-rates/2295459