Pulse Responder With PTSD Seeks Workers' Compensation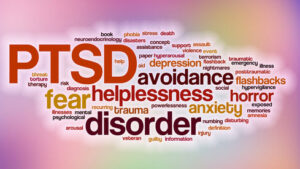 First responders are incredibly important in emergency situations, and sadly, it is not uncommon for them to receive substandard workers' compensation or medical care. After the tragedy at Orlando's Pulse Nightclub, many first responders have experienced negative effects outside the norm, even in their difficult job. Gerry Realin is a first responder with the Orlando Police Department, and he has a diagnosis of posttraumatic stress disorder (PTSD). His workers' compensation case has raised interesting issues in Florida law.
Mental Health and Workers' Compensation
As of this writing, only ten states in the U.S. will allow workers' compensation claims to progress if based only on mental health-related issues, as opposed to physical injury, and there is no guarantee they will be approved. Florida is not one of them, and because of this, Mr. Realin has all but exhausted his paid leave time and vacations trying to manage his condition. This may not sound significant, but given that PTSD is a condition from which many never recover, he is seeking alternative arrangements, or at the very least, recompense for his time used in the form of workers' compensation.
PTSD experts estimate that at least 100,000 law enforcement personnel suffer from PTSD and its related illnesses each year, and very few are provided sufficient care. There are hundreds of police suicides annually that are estimated to relate back to PTSD-related problems. There are multiple reasons for this, not least of all the fact that most states still argue it is impossible to accurately show that a mental illness or neurological condition can be directly traced to work-related events. Mr. Realin, via his attorneys, begs to differ.
The Statute
Mr. Realin is attempting to file a workers' compensation claim for lost wages, but under current Florida law, he expects to lose. Florida Statute Sec. 440.093 states very clearly that mental or emotional injuries relating to "fright" and its associated emotions are not compensable just because they might happen on the job. The law makes allowances for mental health issues sustained as a "manifestation of an injury" that happened on the job, but sets a very strict evidentiary standard for allowing them to be covered under workers' compensation.
Mr. Realin's attorneys allege that the statute is unconstitutional in practice, because it states that the main cause of the PTSD or other mental health problem must be a compensable physical injury. This is simply not how most mental problems manifest themselves. Approximately 7 to 8 percent of the U.S. population will be diagnosed with PTSD and the like during their lifetime, and most of the time, PTSD comes from witnessing or being involved in trauma, not unlike Mr. Realin's case. It is far less common to develop PTSD in conjunction with a physical injury, and even if your case unfolds this way, you still must meet the strict evidentiary standard to be eligible for benefits. Given the nature of their work, first responders like Mr. Realin are far more likely than most to be exposed to significant and severe traumas, and the psychological burdens on them are acute, even without adding stigmatization and job consequences to the list.
Speak With An Orlando Workers' Compensation Attorney
Mr. Realin's case is unfortunately not unique, and while his attorneys challenge Florida's workers' compensation law, others may be having just as difficult a time moving on with their lives after trauma. Consulting the knowledgeable and compassionate Orlando workers' compensation attorneys at the Hornsby Law Group can help answer your questions and potentially illuminate some options that may not have been apparent before. Contact us today to set up a free consultation at 407-871-6375.