Changes To Workers' Compensation Attorney Fees Law In Florida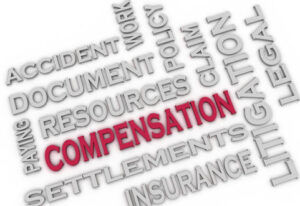 Florida is a difficult state in which to live if you need workers' compensation. The law heavily favors employers, and in 2009, even legal fees for attorneys handling workers' compensation cases were subjected to a strict regulatory system. In April 2016, however, the Florida Supreme Court made a change that has since made obtaining workers' compensation marginally easier for those who qualify. Many websites and other sources continue to post old information, however, so setting the record straight is critical.
A "Sliding Scale" of Legal Fees
Previously, under Florida Statute 440.34, attorney fees in workers' compensation cases had to be based on the amount of benefits received – for example, 20 percent of the first $5,000 of the amount of the benefits secured, with the percentage adjusting over time. While this seems to make sense at first blush, in reality, it proved to have a chilling effect on the number of workers' compensation cases mounted, and to the ability of those who mounted claims to have them properly processed.
Under the sliding scale, fewer legal professionals would accept workers' compensation cases, due to the relatively low likelihood of an appropriate paycheck at their conclusion. While attorneys will sometimes work pro bono (at no cost), it is generally unrealistic to expect a significant portion of the bar to work for a rate so much lower than the norm. For example, in the case that provoked the Supreme Court appeal, Castellanos v. Next Door Company (2016), the attorney would have billed $36,817.50 for over 100 hours of work. The fee he was awarded under the regulation at the time was $164.54. While a $36,000 legal bill may be considered excessive by many, a fee of $164.54 for over 100 hours of work is inequitable as well.
Since The Ruling
Since the ruling in Castellanos, the Florida Office of Insurance Regulation (FLOIR), which governs workers' compensation claims, has been abiding by the rules set out in the Florida Bar regulations that govern reasonableness in fees. Rule 4-1.5(b) sets out a list of factors that can be considered in determining whether a fee is reasonable or not, including the length of the professional relationship with the client, the number of hours expended on the case, and the possibility that accepting the case in question will preclude acceptance of any others during that time frame (in other words, the question of exclusivity).
It is important to remember that this ruling deals only with attorney fees, not costs or any other expenses incurred in the process of mounting a workers' compensation claim. You may be able to work out an arrangement with your attorney as to those fees, but a workers' compensation commission or judge will not lower them except in extremely unusual circumstances.
Contact A Winter Park Workers' Compensation Attorney
When you have been injured on the job, the last thing you want to deal with is confusion or issues surrounding your workers' compensation claim. The Winter Park workers' compensation attorneys at the Hornsby Law Group can help guide you through the claim process and answer your questions about how best to return things to normal. Call us today at 407-871-6375 to set up an appointment.